Gun Control Ruling May Go to Supreme Court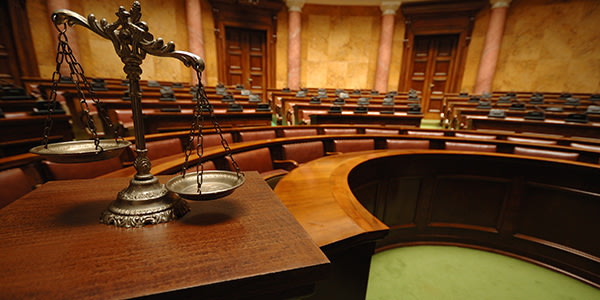 The push and pull of gun control laws and the Second Amendment continued regarding firearm restrictions passed in the wake of the Sandy Hook Elementary School shooting. New York and Connecticut passed stricter gun laws in 2013, and a federal court upheld some of those restrictions while invalidating others.
The 2nd U.S. Circuit Court of Appeals ruled that bans of semiautomatic assault rifles and large-capacity magazines can stand, while striking down provisions against the non-semiautomatic Remington 7615 and limits on gun owners loading more than seven bullets in a clip. You can read the court's opinion in full below:
Assault Weapon Ownership Under Scrutiny
Circuit Judge Jose Cabranes wrote that "the core provisions of the New York and Connecticut laws prohibiting possession of semiautomatic assault weapons and large-capacity magazines do not violate the Second Amendment, and that the challenged individual provisions are not void for vagueness." The court's decision mirrors other rulings finding that semiautomatic assault weapon bans and large-capacity magazines were constitutional.
The court was less convinced by New York's seven-round load limit on ten-round magazines:
Nothing in the SAFE Act will outlaw or reduce the number of ten-round magazines in circulation. It will not decrease their availability or in any way frustrate the access of those who intend to use ten-round magazines for mass shootings or other crimes. It is thus entirely untethered from the stated rationale of reducing the number of assault weapons and large capacity magazines in circulation.
The court also found that "the specific prohibition on the non-semiautomatic Remington 7615 falls within the scope of Second Amendment protection" and was thus ruled unconstitutional.
Story Not Over Yet
It's possible that the gun associations fighting the legislation will appeal to the Supreme Court. The Second Circuit was careful to use prior Supreme Court gun cases as the basis for its ruling, and there is no guarantee the Court would hear the appeal. You can judge for yourself if you find their reasoning compelling by reading the full opinion here.
New York State Rifle & Pistol Ass'n, Inc., et al. v. Cuomo, et al.: Decision by FindLaw
You Don't Have To Solve This on Your Own – Get a Lawyer's Help
Meeting with a lawyer can help you understand your options and how to best protect your rights. Visit our attorney directory to find a lawyer near you who can help.
Or contact an attorney near you: