Hoboken's Mayor Resigns: He Coulda Been a Contender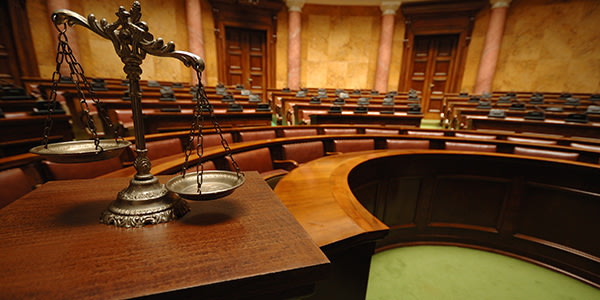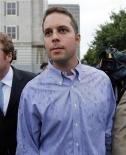 Following his arrest on federal criminal charges by the U.S. Attorney last week in New Jersey's epic corruption scandal, Hoboken Mayor Peter Cammarano, III -- a former election and politics lawyer in private practice -- resigned from office today.
His official web page and bio are gone, replaced by a notice that Dawn Zimmer, Hoboken City Council President and former mayoral candidate, is now Acting Mayor.
In what may be his last offical act on mayoral letterhead, Cammarano wrote Hoboken's City Clerk that he was resigning from office at 12 p.m. on Friday, July 31, 2009.

An FBI agent's affidavit attached to Cammarano's criminal complaint alleged that the former Hoboken Mayor accepted thousands of dollars in cash from a government confidential witness who posed as a real estate developer in exchange for supporting develpment projects in New Jersey.
The government's apparent helper in uncovering corruption in the Garden State is Solomon Dwek (inset) who was indicted on federal bank fraud charges in 2006 for trying to cash a $25 million check on insufficient funds at a PNC Bank branch in Asbury Park.
In office for less than two months, Cammarano explained in his resignation letter that:
It had been my hope and expectation that I could remain in office and perform my official duties until I had the opportunity to resolve the legal charges against me in court. Regrettably, it has turned out that the controversy surrounding the charges against me has become a distraction to me and an impediment to the functioning of Hoboken government. This controversy has also been a terrible burden on my family. Accordingly, it is in the best interest of the City and all concerned for me to resign.

I apologize to the residents of Hoboken for the disruption and disappointment this case has caused. However, I would like to reiterate that I am innocent of any criminal charges and I intend to fight the allegations against me.
Cammaron's lawyer Joseph Hayden, Jr. reiterated his client's position today, according to The New York Times, saying that "the controversy surrounding this case has interfered with his ability to perform his duties and the smooth and efficient operation of Hoboken government," and affected his family.
Like Marlon Brando in in Elia Kazan's classic "On the Waterfront," Cammarano "coulda been a contender, [he] coulda been somebody" as Hoboken's Mayor.
Unless he opts to negotiate a plea agreement in the case, it will be up to a jury to decide Cammarano's legal fate in federal court.
Related Resources:

Photo credits: Reuters, Flickr
You Don't Have To Solve This on Your Own – Get a Lawyer's Help
Meeting with a lawyer can help you understand your options and how to best protect your rights. Visit our attorney directory to find a lawyer near you who can help.
Or contact an attorney near you: