Homeless in Western States Can't Be Prosecuted for Sleeping on Streets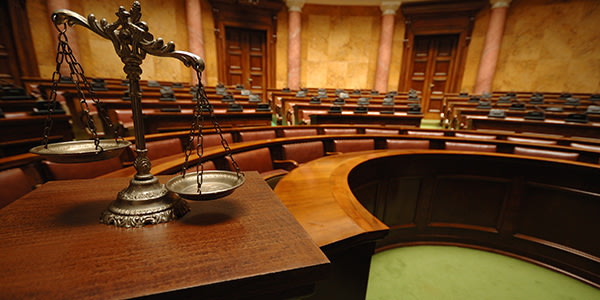 Outlawing the criminalization of homelessness just got a little clearer in the Western United States. A Ninth Circuit Court of Appeals ruled that it is unconstitutional to prosecute someone for sleeping on public streets, at least for the most part. More on that later.
Cruel and Unusual to Criminalize the Unavoidable Consequence of Being Homeless
The Court of Appeals sided with the Boise, Idaho homeless residents, holding that prosecuting homeless people for sleeping on public streets when they had no other viable indoor choices violates a person's Eighth Amendment.
This constitutional protection limits three things: the type of punishment the government can impose, the proportion of the punishment to the crime, and what the government can criminalize. As Judge Marsha Berson stated, "...just as the state may not criminalize the state of being 'homeless in public places,' the state may not 'criminalize conduct that is an unavoidable consequence of being homeless -- namely sitting, lying, or sleeping on the streets." Doing so, the court declared, was cruel and unusual punishment.
But What If Sleeping Outside IS Avoidable?
In this case, the justices were ruling on whether it was criminal to sleep in public places when no other indoor bed was available. In the night in question, there were beds available in nearby homeless shelters, but those beds weren't available to every single homeless person that night. Boise has a law, like most cities, that a person can only spend a certain amount of nights per period in a shelter. Also, two of the three shelters that had beds that night required a religious commitment. "A city cannot, via the threat of prosecution, coerce an individual to attend religion-based treatment programs," wrote Judge Marsha Berzon.
If there isn't a truly viable option for sleeping indoors, the government can't criminalize homeless people for sleeping outdoors. However, the court didn't specify how someone might determine if there was indeed a bed available for a particular homeless person prior to issuing a citation. That would always have to be done on a case-by-case basis. Perhaps that burden would be too much for an officer or other government official to bear, and not worth the effort.
If you or a loved one are homeless, and are having difficulty dealing with any branch of the legal system, consider contacting a local criminal defense attorney, who can listen to your situation, and get you the legal help you need.
Related Resources:
You Don't Have To Solve This on Your Own – Get a Lawyer's Help
Meeting with a lawyer can help you understand your options and how to best protect your rights. Visit our attorney directory to find a lawyer near you who can help.
Or contact an attorney near you: