Hotfile Lawsuit Settled; MPAA to Get $80M Over Piracy Issues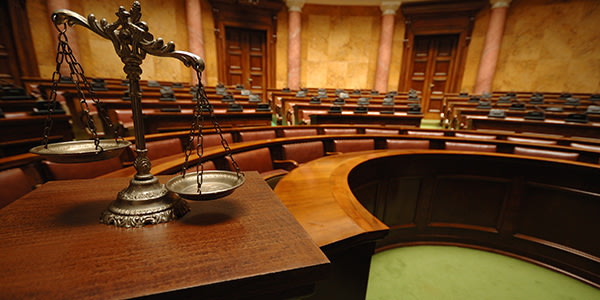 The Motion Picture Association of America's massive copyright infringement lawsuit against Hotfile has been settled outside of court, with the MPAA winning big.
But what does the high-profile Hollywood settlement entail, and how will it affect the future of cyberlockers like Hotfile?
Big Win for Hollywood Studios
The MPAA, which represents America's major movie studios, sued Hotfile over copyright violations in 2011, reports CNET.
Two years later, the MPAA will collect an $80 million settlement from Hotfile.
Most significantly, Hotfile will cease to exist unless it employs "digital fingerprinting" copyright filtering technology, according to the MPAA.
Settlement v. Trial
When parties can't reach a settlement, the case proceeds to trial. The decision to either try a case or settle it short of trial is ultimately up to the client.
In this case, a trial was slated to begin next week. But Hotfile likely agreed to the settlement because it realized it would have faced an uphill battle in court.
The trial would have likely focused heavily on damages, since U.S. District Judge Kathleen Williams already ruled that Hotfile was not eligible for the Digital Millennium Copyright Act's (DMCA) "safe harbor" protection, and that it was going to be liable for the actions of its users. The only question was how liable.
In theory, Hotfile was facing a potential bill of about $500 million, because willful copyright infringement can warrant damages of up to $150,000 per work.
In reality, though, damages range from $10,000 to $50,000 per work, meaning Hotfile could have easily faced a $100 million jury award, reports CNET.
Based on that figure, an $80 million settlement sans trial costs was an offer Hotfile couldn't refuse.
Chilling Effect?
Despite the big MPAA win, the settlement doesn't mean all cyberlockers will be shut out from DMCA safe harbor protection.
Hotfile was special because it was "one of the 100 most trafficked sites in the world" -- yet it failed to follow takedown notice protocols and enabled copyright infringement to an "egregious" degree, reports CNET.
Williams ruled that Hotfile employed an incentive system to encourage downloading. It paid users who uploaded popular files, including copyrighted files. Williams determined the service was more of a "distribution" business than a mere storage service, reports Ars Technica.
The staggering level of infringement and Hotfile's shoddy infringement protocol set Hotfile's demise in stone.
Related Resources:
You Don't Have To Solve This on Your Own – Get a Lawyer's Help
Meeting with a lawyer can help you understand your options and how to best protect your rights. Visit our attorney directory to find a lawyer near you who can help.
Or contact an attorney near you: