Idaho's Gay Marriage Ban Struck Down; Gov. Vows to Appeal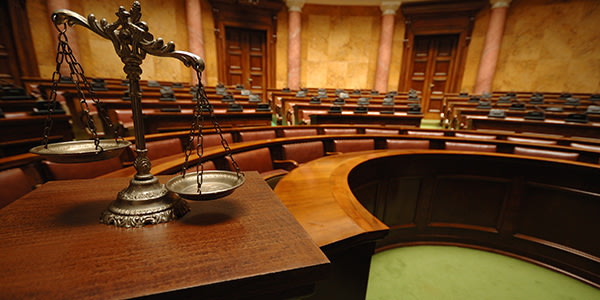 Idaho's gay marriage ban was struck down Tuesday by a federal judge who declined to put her ruling on hold pending an appeal.
U.S. District Magistrate Judge Candy Dale struck down the Gem State's same-sex marriage ban in a case entitled Latta v. Otter. And in a surprising twist, Judge Dale chose not to delay her decision while the state appeals, reports The Associated Press.
How does this Idaho gay marriage decision differ from other federal cases?
9th Circuit Full of Gay Marriage Cases
This is not the first time a federal challenge has been leveled at a state gay marriage ban this year. But many of the states in the 9th U.S. Circuit Court of Appeals have already resolved the issue of gay marriage.
Three of the nine states in the circuit (California, Hawaii, and Washington) have legalized gay marriage, while Nevada, Oregon, Arizona, and Alaska have federal challenges pending. Only Montana has no state or federal court challenges to the state's prohibition on gay marriage.
So now Idaho completes the picture with Judge Dale's ruling on Tuesday, striking down the ban on gay marriage for denying same-sex couples due process and equal protection under the laws.
Another Windsor/DOMA Decision
Ever since the U.S. Supreme Court struck down part of the Defense of Marriage Act (DOMA) in June, the floodgates have opened. Federal courts across the nation have used the legal reasoning in U.S. v. Windsor to find that states cannot prohibit gay marriage without denying gay citizens their constitutional rights.
Ironically, many of these courts have cited arch-conservative Justice Antonin Scalia in noting that gay marriage in the states is "inevitable." If the federal government has to recognize gay marriage, then why not the states? Justice Scalia meant it as a sarcastic warning, but federal judges have taken it to heart.
Judge Dale cited Justice Scalia in Tuesday's ruling, finding that Idaho's purpose of "preserving the traditional institution of marriage" was really just a nice way of saying "moral disapproval of same sex couples," and like DOMA, serves only to stigmatize and disadvantage gays.
Stay Denied, Marriages Are Go
Judge Dale refused to stay her decision while Idaho Governor C.L. "Butch" Otter appeals the case, arguing that Gov. Otter isn't likely to win on appeal. This means Idahoans are free to marry when the decision goes into effect Friday at 9 a.m., unless a higher court intervenes.
A similar situation occurred in Utah, and marriages were eventually placed on hold by the U.S. Supreme Court.
Related Resources:
You Don't Have To Solve This on Your Own – Get a Lawyer's Help
Meeting with a lawyer can help you understand your options and how to best protect your rights. Visit our attorney directory to find a lawyer near you who can help.
Or contact an attorney near you: