Judge Allegedly Hides Money for Stripper, Loses Job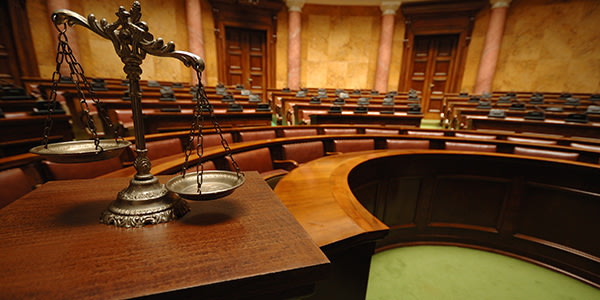 You would think that, after all the times that a prominent, successful man has seen his career undone through association with a stripper, eventually people would learn that success brings with it certain behavioral strictures.
But, human nature being what it is, the pattern keeps repeating itself again and again, and even an erudite man of the bench can get caught up in it.
Thomas E. Stringer was, until February of this year, a judge on Florida's 2nd District Court of Appeal in the Tampa Bay area. He broke down barriers by becoming the first black graduate of his law school, Stetson University College of Law, and worked as a state attorney before becoming a circuit judge and then joining the Court of Appeal.
Then, last March, his legal career of thirty-plus years came crashing down.
That's when Christy Yamanaka walked into a TV station and got her side of the story on the air.
She claimed that she and the judge were romantically linked, but that turned out not to be the major issue in her tale. She also said that the judge owed her money, which was why she decided to go public.
But the allegations kept getting worse for Stringer.
Yamanaka was deep in debt and said she turned to Stringer for help. According to the stripper, Stringer offered to help by placing tens of thousands of dollars she earned stripping into accounts under his name so that her creditors wouldn't be able to find it.
Stringer admitted to letting her use his accounts, but said it was because she had bad credit, not an attempt to hide money from creditors.
The hits kept coming for Stringer, though. A judicial ethics committee found that there was probable cause to believe that Stringer had let Yamanaka use the accounts in order to hide assets.
In addition, the committee recounted allegations that Stringer "listed himself as the sole owner of a home in Hawaii for her. He accepted a trip from her to Las Vegas, a gift he did not disclose though judicial canons require reporting all gifts over $100. He went to New York to sign a lease on an apartment for her, putting it under his name, and allowed her to treat him to a stay at The Waldorf-Astoria hotel. He asked her to buy two Rolex watches, one for him and one for his wife. He borrowed $50,000 from her in a no-interest loan that he failed to repay. None of the transactions was included on the financial disclosure report required of judges,"
according to the Associated Press
.
On the bright side, the committee decided to drop the misconduct charges after Stringer stepped down and agreed to never serve on the bench again. He also still gets to draw pension benefits.
The FBI, however, was not as easily placated. Criminal charges may be coming soon.
You Don't Have To Solve This on Your Own – Get a Lawyer's Help
Meeting with a lawyer can help you understand your options and how to best protect your rights. Visit our attorney directory to find a lawyer near you who can help.
Or contact an attorney near you:
Content For You