Judge Allegedly Solicits Sex from a Defendant, Charged with Official Oppression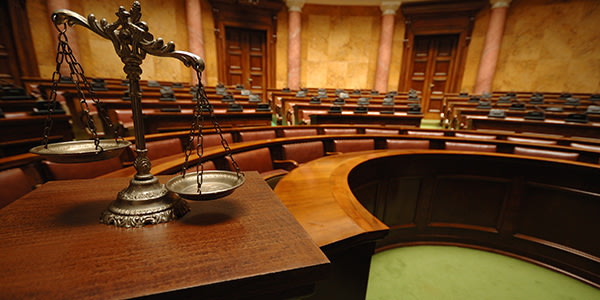 I've written about Texas Judge Sharon Keller's disciplinary trial for closing her courthouse to a last-minute death row appeal while meeting with a repairman
several
times
.
While there can be an honest divergence of opinion about whether what Judge Keller did was unethical or unprofessional, if the allegations against this other Texas judge prove true, there is no question that he's guilty of some serious professional misconduct and at least a little criminal behavior.
Harris County Criminal Court-at-Law Judge Donald W. Jackson stands accused of
official oppression
, a misdemeanor, for allegedly offering to obtain a different attorney for a defendant in exchange for sex.
According to the indictment, Jackson told the defendant, a 27 year-old woman accused of driving while intoxicated, that he would find her:
a different attorney to get her case dismissed if she would be interested in [Jackson] and enter into a relationship with him that was more than a one-night stand.

First of all, if true, it's a little strange that the judge thought he could negotiate with a woman to get her to "be interested" in him. That hasn't worked for anyone since, well, ever. Feigned interest, sure, but the real thing? Not a chance.
Second of all, it doesn't seem like that great of a deal for the defendant. After all, what's a different attorney going to do for her? If the judge is going to dismiss the case anyway, why not just come out and say it? Why all the extra steps?
(Maybe the judge wanted to get a friend involved so he could try and arrange for
this kind of fee agreement
.)
Finally, a misdemeanor? Seriously? A judge soliciting a sexual favor from a defendant seems like felony material to me.

See Also:
Judges Allegedly Behaving Badly: Texas' Donald Jackson (
WSJ Law Blog
)
You Don't Have To Solve This on Your Own – Get a Lawyer's Help
Meeting with a lawyer can help you understand your options and how to best protect your rights. Visit our attorney directory to find a lawyer near you who can help.
Or contact an attorney near you:
Content For You