Judge Dismisses DOMA Lawsuit, Even Though Everyone Involved Seems to Hate DOMA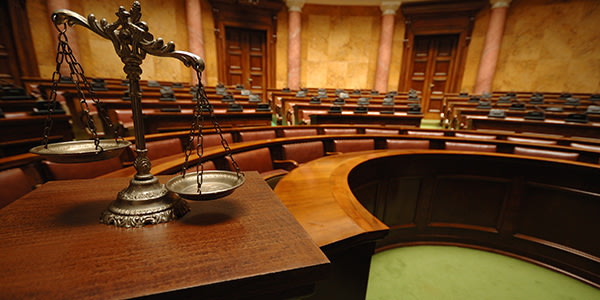 You know it's an interesting case when attorneys for the United States
badmouth the very law they're trying to defend
in their motion to dismiss a lawsuit.
It becomes even more interesting when the motion is successful, and the judge dismisses the case.
It becomes downright intriguing when the judge dismisses the case on an obscure jurisdictional technicality and all but dares the plaintiffs to bring the suit again.
So it is with Smelt v. US, the challenge to the Defense of Marriage Act (DOMA) by a gay married couple in California.
Arthur Smelt and Christopher Hammer were married during the period prior to the passage of Proposition 8, which outlawed such unions in California. Their lawsuit alleges that DOMA (the federal law which supports the rights of states to refuse to recognize same-sex marriages performed in other states) violates several of their rights under the Constitution.
The United States moved to dismiss the lawsuit on several grounds, even while the author of the motion explicitly stated that the Obama Administration thought that DOMA was discriminatory and should be repealed, and that the Administration was defending the statute only because that was the proper role of the executive.
Despite that lack of a ringing endorsement of DOMA from the Justice Department, however, the legal arguments the US attorneys made in the case managed to convince District Court Judge David Carter of the Central District of California to kick the case out of court.
He did so on grounds of jurisdictional deficiencies, though, and the dismissal was without prejudice, so the plaintiffs could refile the suit in the Central District and go forward in the hopes of obtaining a ruling on the merits.
I know what you're thinking: How the heck does that work? The case was just dismissed from the Central District for lack of jurisdiction, and you're telling me that the problem will be solved if they refile in the same jurisdiction? What gives?
Here's the answer: the plaintiffs first filed the lawsuit in state court, and then it was removed to federal court. In certain circumstances, when a case is removed from state to federal court, the jurisdiction of the federal court is derivative of the state court's jurisdicition.
In other words, if the state court didn't have jurisdiction, then the federal court won't either. In this case, Judge Carter found that the state court didn't have jurisdiction over the case since state courts don't have jurisidiction over suits against the United States for which the US has not waived sovereign immunity. Therefore, no federal court jurisdiction, therefore no lawsuit.
Until the plaintiffs re-file, which they're almost sure to do. Of course, Judge Carter pointed out that they'll then be subject to the new pleading standard under
Bell Atlantic v. Twombly
, which could be difficult for them to meet.
Order Granting Defendants Motion to Dismiss in Defense of Marriage Act Lawsuit
Content For You