Judge Dismisses Ted Stevens' Conviction, Turns Tables on Prosecutors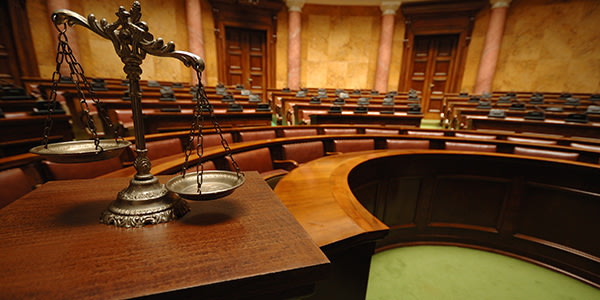 Former Alaska Senator Ted Stevens won't have to swap his trademark
"Incredible Hulk" tie
for a prison jumpsuit after all.
U.S. District Judge Emmet Sullivan has
dismissed
Stevens' conviction for lying on Senate financial disclosure forms, and ordered a criminal contempt investigation of the prosecutors in the case for what he called the worst "mishandling and misconduct" he had seen in his 25-year career on the bench.
The dismissal comes after Attorney General Eric Holder decided not to defend the conviction against allegations of prosecutorial misconduct.
A jury unanimously convicted Stevens of falsifying his Senate financial disclosure forms in order to conceal $250,000 worth of gifts from an oil executive and others. Sullivan delayed sentencing, however, and repeatedly criticized the prosecutors for their handling of the case, even finding them in contempt at one point.
Holder finally decided to call off the dogs after new indications that prosecutors withheld notes from Stevens' defense team. The indications are that Holder wanted to send a message to prosecutors that he wouldn't stand for behavior that he viewed as misconduct.
Judge Sullivan apparently agrees, and said at the hearing that AG Holder should retrain all prosecutors on the rules of evidence. According to Sullivan, the prosecutors' behavior was indicative of a general trend of federal prosecutors withholding evidence from the defense.
While Stevens won't be going to jail, he won't be going to the Senate, either. He lost his re-election bid in November, just days after the conviction was handed down. At that point, he was the longest-serving Republican in the Senate.
Did Holder do the right thing here? There's definitely evidence that Stevens knew or should have known about his duty to report some of the disputed items, and many of his excuses seem pretty laughable. Does this send the right message to the DOJ, or should Holder have retried Stevens the right way in order to set a proper example?
See Also:
Judge Opens Case Against Ted Stevens Prosecutors (
The Huffington Post
)
Judge Dismisses Stevens Charges, Launches Criminal Investigation (
WSJ Law Blog
)
Judge Sullivan Says DOJ Needs Brady Training (
The Blog of Legal Times
)
Judge Orders Investigation of Stevens Prosecutors (
NYTimes
)
Ted Stevens' conviction set aside (
CNN
)
You Don't Have To Solve This on Your Own – Get a Lawyer's Help
Meeting with a lawyer can help you understand your options and how to best protect your rights. Visit our attorney directory to find a lawyer near you who can help.
Or contact an attorney near you: