Judge Orders Obama Administration to Free Gitmo Detainee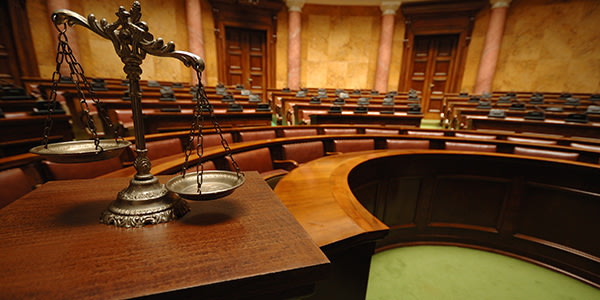 A US district court judge has ordered the release of one of the youngest detainees at Guantanamo Bay after the government agreed that it could no longer hold him.
District Court Judge Ellen Huvelle granted Mohammed Jawad's petition for habeas corpus and ordered the government to file a report on Jawad's release with Congress by August 6. Under new rules for the release of detainees established by Congress, the Obama administration would have to wait 15 days after filing the report to release Jawad.
The government alleged that Jawad had injured two US troops in Afghanistan and their interpreter in a grenade attack. A military judge ruled last October that Jawad had confessed to the act only after torture by Afghan officials, and barred the use of the confession in the military tribunals at Guantanamo.
The Justice Department agreed at the outset of the current habeas corpus proceedings to refrain from entering Jawad's confession into evidence. Recently, the Justice Department filed a notice in the case that it would not continue to treat Jawad as a military detainee under the
Authorization for Military Force
enacted after the September 11th attacks.
The case was a test for the Obama administration. A series of Supreme Court decisions have affirmed the right of Guantanamo detainees to pursue traditional habeas corpus relief, but the cases provided district courts with few guidelines on how to apply habeas corpus to the detainees. Specifically, the Court did not address whether district courts could order the release of prisoners when the government claimed it must continue their detention.
The government typically continues to hold detainees when no country agrees to accept them. In Jawad's case, however, Afghanistan has already agreed to his return.
The Obama administration has argued that it can still continue to hold Jawad at Guantanamo while it prepares a domestic criminal case against him. The administration argues that it has new evidence against Jawad to support a criminal prosecution, but Jawad's attorneys deny this.
If the administration does decide to bring criminal charges against Jawad, it must also file a report with Congress, and wait 45 days before bringing Jawad to the US for a trial.
The judge's order puts significant pressure on the Obama administration. President Obama has stated that he wants to close the detention center at Guantanamo Bay by 2010. The release of a suspected enemy combatant back into Afghanistan would create serious political obstacles to this plan.
Violating the judge's order could have equally damaging results, however.
Judge's Order Freeing Young Guantanamo Detainee
See Also:
Obama Faces Court Test Over Detainee (
NYTimes
)
Angry judge considers fate of young Gitmo detainee (
AP
)
U.S. judge orders Guantanamo prisoner Jawad freed (
Reuters
)
You Don't Have To Solve This on Your Own – Get a Lawyer's Help
Meeting with a lawyer can help you understand your options and how to best protect your rights. Visit our attorney directory to find a lawyer near you who can help.
Or contact an attorney near you:
Content For You