Judge Rules Trump Campaign NDA Unenforceable Regarding Sexual Harassment Claims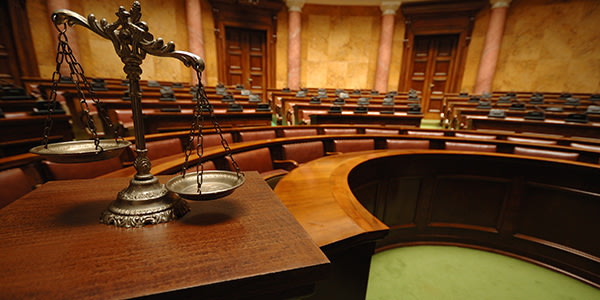 Ever since former White House staffer Omarosa Manigault Newman began making headlines for audio recordings and allegations detailed in tell-all book about the Trump administration, the non-disclosure agreements supposedly signed by all staffers have come to light. Porn actor Stormy Daniels and Playboy model Karen McDougal also purportedly signed NDAs regarding their relationships with the president in exchange for hush money.
But are these agreements enforceable? A New York judge recently ruled that some of the provisions of nondisclosure agreements signed by Trump staffers -- those compelling arbitration rather than lawsuits -- are not, at least when it comes to claims of harassment and sexual discrimination.
NDAs and Arbitration
Jessica Denson, a former campaign staffer who worked on Trump's White House bid in 2016, claims that she was subjected to "severe and pervasive slander, aggravated harassment, attempted theft, cyberbullying, and sexual discrimination and harassment" by her former manager Camilo Sandoval. She sued the campaign for $25 million, alleging it created a hostile work environment and committed violations of New York's Human Rights Law.
The Trump campaign countersued, attempting to enforce a mandatory arbitration clause and seeking $1.5 million from Denson for revealing information in her court filings they say was confidential under the NDA. But New York State Supreme Court Judge Arlene Bluth found that flaws in the wording of the agreement limited its scope, and the campaign couldn't compel arbitration of the harassment claims.
Simply No Way
"As an initial matter, the Court observes that the arbitration clause confines arbitration to 'any dispute arising under or relating to this agreement,'" Bluth wrote. "It does not require arbitration for any 'dispute between the parties' or even 'any dispute arising out of plaintiff's employment.'" Therefore, the agreement only covered "a specific list of five prohibited acts," and not all aspects of Denson's employment, as the Trump campaign contended:
"There is simply no way to construe this arbitration clause in this agreement to prevent ... pursuing harassment claims in court. The arbitration clause could have been written to require any disputes arising out of ... employment to go to arbitration ... But it did not."
Does this mean that all of Trump's NDA's are faulty? Perhaps not. Two of the five prohibited acts listed by Bluth were "no disclosure of confidential information [and] no disparagement." So the Trump campaign may be able to compel arbitration and enforce those provisions of the nondisclosure agreements, which may be applicable to Omarosa's revelations.
As for Denson's claims, her suit may proceed in court, with the next hearing scheduled for October.
Related Resources:
You Don't Have To Solve This on Your Own – Get a Lawyer's Help
Meeting with a lawyer can help you understand your options and how to best protect your rights. Visit our attorney directory to find a lawyer near you who can help.
Or contact an attorney near you: