Jury Awards $4.7B in Another J&J Baby Powder Lawsuit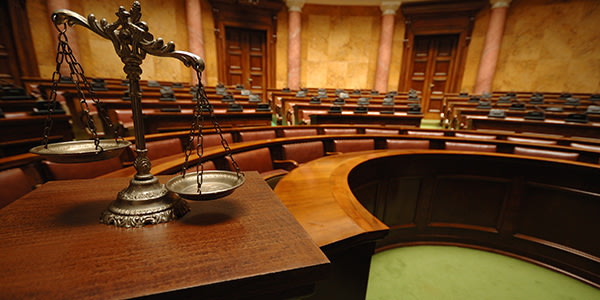 The long and winding road of baby powder lawsuits against Johnson & Johnson took an expensive turn last week, with a St. Louis jury awarding almost $4.7 billion in damages to 22 women and their families who claimed that asbestos contained in the company's talc-based powder products contributed to their ovarian cancer.
It's the largest of five previous verdicts against Johnson & Johnson involving their Baby Powder and Shower to Shower products. But like those others, it is sure to be challenged, appealed, and may be overturned or reduced.
Risk / Reward
The incredibly complex litigation has been leaking allegations, jury verdicts, appeals, and reversals for at least two years:
Last year, Bloomberg estimated that Johnson & Johnson was facing over 5,000 talc and baby powder claims, many of which were consolidated in St. Louis. Litigants have cited a 1997 internal from a Johnson & Johnson medical consultant saying, "anybody who denies" the risk of using hygienic talc and ovarian cancer is "denying the obvious in the face of all evidence to the contrary." And the International Agency for Research on Cancer (IARC) has classified the genital use of talc-based body powder as "possibly carcinogenic to humans."
Awards & Appeals
The enormous verdict in the latest case is somewhat due to the number of litigants involved: 22 plaintiffs including six who sued on behalf of deceased relatives and others who had a spouse who claimed health effects. The jury awarded $25 million to each family who sued, along with $3.15 billion in punitive damages against Johnson & Johnson and another $990,000 against Johnson & Johnson Consumer Inc.
An unnamed female juror told the St. Louis Post-Dispatch the jury multiplied the estimated $70 million Johnson & Johnson pocketed from baby powder in a single recent year by the 43 years it's been since the company denied their products contained asbestos. "We were just trying to find something they would feel," she added.
That award may be tenuous. Plaintiffs' attorneys conceded punitive damage awards are limited by state law to five times the amount of compensatory damages awarded and Johnson & Johnson attorneys have already vowed an appeal. "Johnson & Johnson remains confident that its products do not contain asbestos and do not cause ovarian cancer and intends to pursue all available appellate remedies," the company asserted in a statement. "Every verdict against Johnson & Johnson in this court that has gone through the appeals process has been reversed and the multiple errors present in this trial were worse than those in the prior trials which have been reversed."
If there's anything that's certain about J&J's talc litigation, it's that the trials are far from over.
Related Resources:
You Don't Have To Solve This on Your Own – Get a Lawyer's Help
Meeting with a lawyer can help you understand your options and how to best protect your rights. Visit our attorney directory to find a lawyer near you who can help.
Or contact an attorney near you: