Justices Don't Define "Probability of Bias," but They Know It When They See It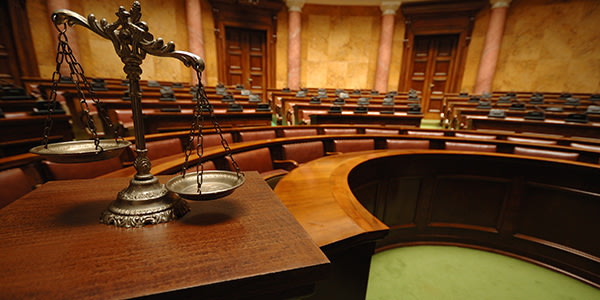 The Supreme Court issued a decision on Monday that required a West Virginia State Supreme Court of Appeals justice to recuse himself in a case involving one of his campaign contributors.
The case,
Caperton v. A.T. Massey Coal, et al.
(08-22), split the court 5-4, with Justice Kennedy joining the Ginsburg-Souter-Stevens-Breyer faction and writing the majority opinion.
The facts of the case can be summarized thusly: a jury found a coal company and its affiliates liable for fraudulent misrepresentation, concealment, and tortious interference with existing contractual relations and came back with a $50 million award. Soon after, West Virginia held its 2004 judicial elections.
Massey's principal officer and chairman donated $3 million to the campaign of challenger Brent Benjamin, knowing that the State Supreme Court of Appeals would soon hear the appeal in the case. His $3 million exceeded the total of all other campaign contributions in the Benjamin campaign. Benjamin ended up winning the election by less than 50,000 votes. Benjamin thereafter refused to recuse himself three times, and twice voted to overturn the jury's verdict.
The Supreme Court held that the Due Process Clause required Justice Benjamin to remove himself from the case. According to Justice Kennedy, quoting Withrow v. Larkin,
421 U. S. 35, 47
, "'the probability of actual bias on the part of the judge or decisionmaker is too high to be constitutionally tolerable.'"
Justice Kennedy didn't accuse the justice of actually being biased, but stated that there was a serious risk of actual bias. That risk of bias threatened the guarantee of due process, though, so the justice had to drop out of the case.
Kennedy and the rest of the majority also rejected Benjamin's argument that the decision would create a wave of judicial recusal requests by limiting essentially limiting the decision to the facts of this case, or other cases that reach the extreme fact pattern of this decision.
What the majority didn't do, however, was provide a clear in dication of when exactly that would happen.
This lack of a clear standard has led to several confused responses from SCOTUS watchers; one even
called this case
the
Bush v. Gore
of campaign finance since it limited its decision to facts mirroring those found in this case.
Some commentators agree with Benjamin that the decision will open up the floodgates of judicial recusal requests, but others believe that most courts will read Caperton narrowly and restrict it to extreme cases as the majority intended, with state courts deciding what constitutes extreme behavior.
Both sides agree, though, that scrutiny of judicial campaign contributions is likely to increase. The decision could also provide momentum to movements in several states to reform their judicial selection process.

See Also:
Court orders judge out of case (
SCOTUSblog
)
A Recusal Puzzler: Making Sense of the Massey Ruling (
WSJ Law Blog
)
US court : Recusal required in Massey Energy case (
Reuters
)
Uncertainty in Law Circles Over New Rules for Judges (
NYTimes
)
Ruling on 'Probable Bias' Spotlights Political Reality (
WSJ
)
You Don't Have To Solve This on Your Own – Get a Lawyer's Help
Meeting with a lawyer can help you understand your options and how to best protect your rights. Visit our attorney directory to find a lawyer near you who can help.
Or contact an attorney near you: