La.'s Gay Marriage Ban Is Unconstitutional, State Judge Rules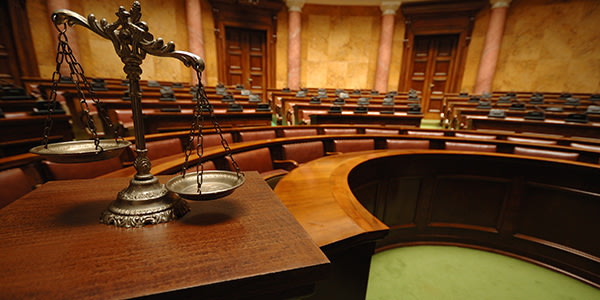 A Louisiana judge has found the state's gay marriage ban unconstitutional, but the ruling may be limited to this particular case.
Judge Edward Rubin of Louisiana's 15th Judicial District Court struck down the same-sex marriage ban in a case involving a lesbian couple and their young child. Lafayette's KATC-TV reports that Angela Marie Costanza and Chasity Shanelle Brewer were legally married in California, but they were having issues getting Costanza recognized as a second parent (Brewer was the biological parent).
This Louisiana ruling granted both parents the rights they sought, and it may mean hastening legal gay marriage in Louisiana.
Needed Marriage to Adopt
Costanza and Chasity had been legally married in California, but Louisiana still doesn't recognize out-of-state gay marriages. In fact, the legal trend in Louisiana has been to uphold gay marriage bans, while courts around the country have struck them down. Louisiana is also one of many states which do not allow second-parent adoption, leaving unmarried gay parents with few rights to their children.
These were the circumstances which brought the couple to Judge Rubin's court, where he ruled that the couple's marriage should be legally recognized by the state.
Due Process, Equal Protection, Full Faith and Credit
Unlike the Louisiana federal court which ruled in support of the state's gay marriage ban, Lafayette's KLFY-TV reported that Judge Rubin found the prohibition on gay marriage was unconstitutional under three principles:
14th Amendment Due Process,
14th Amendment Equal Protection, and
The first two principles have been cited in just about every gay marriage decision issued since the U.S. Supreme Court's ruling on the Defense of Marriage Act (DOMA) in 2013. In short, marriage bans like Louisiana's have been found to violate due process because they abridge a fundamental right (i.e., the right to marry) and deny equal protection because they discriminate without a sufficient legal reason.
But the Full Faith and Credit argument is somewhat new for a gay marriage case. This doctrine is what requires states to give recognize the legal effect of things like state driver's licenses and marriage certificates. However, despite this constitutional clause, DOMA still allows states to deny legal recognition to out-of-state gay marriages. Judge Rubin rejected DOMA's effect, finding that the Louisiana law still violates the Constitution's Full Faith and Credit provision.
Monday's ruling may only affect Louisiana's 15th Judicial District for now, but it may motivate other courts to tackle the issue. The Associated Press reports that Louisiana's attorney general has also requested the ruling be reviewed by the state Supreme Court.
Related Resources:
You Don't Have To Solve This on Your Own – Get a Lawyer's Help
Meeting with a lawyer can help you understand your options and how to best protect your rights. Visit our attorney directory to find a lawyer near you who can help.
Or contact an attorney near you: