Latest Batch of Supreme Court (Non) Decisions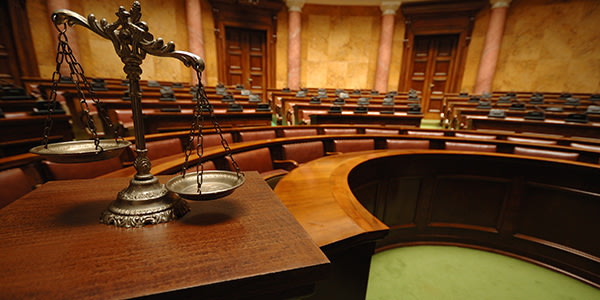 The Supreme Court began hearing oral arguments for its October term on Monday, and if you want a rundown of the biggest cases on the docket this month, we've got it for you.
But just as important as the cases that the Court will hear this term are those that it won't. By declining to review certain cases on appeal, the Supreme Court is essentially saying the lower court got it right, or there is no issue for the highest court in the land to figure out. Here are some of the big cases the Supreme Court passed on:
Jim Thorpe Stays in Jim Thorpe
Famous Native American athlete Jim Thorpe is buried in the Borough of Jim Thorpe in Pennsylvania, a town so named after his remains arrived in 1957. But his sons claim Thorpe's wife at the time stole his body from an ancestral grave site in Oklahoma during a burial ceremony in 1953 and sold to the highest bidder. They had won the right to reclaim Thorpe's remains, but a federal appeals court disagreed and the Supreme Court let that decision stand.
Insider Traders Stay Out of Jail
The Justice Department had convicted two hedge fund managers for trading on inside information after they allegedly tipped off family and friends to advantageous trades. Their convictions were overturned on appeal, and the Supreme Court declined to reinstate them.
The Oakland A's Stay in Oakland
Major League baseball blocked the A's proposed move to San Jose, on the grounds that it would infringe on the San Francisco Giants' geographical footprint. San Jose sued, challenging baseball's long-held exemption to antitrust laws. The challenge failed, and the Supreme Court will allow the exemption to remain.
The $1.2B Madoff Settlement Stays at $1.2B
Victims of Bernie Madoff's pyramid scheme were set to receive $1.249 billion in restitution, but that wasn't enough for some, who wanted inflation or interest adjustments to their returned money. A Court of Appeals said they weren't entitled to those adjustments and the Supreme Court agreed.
AOL, Apple, Google, and Yahoo Stay Out of Court
Microsoft co-founder Paul Allen was suing AOL Inc., Apple Inc., Google Inc. and Yahoo Inc. over software pop-up notifications. A lower court determined the companies had not infringed on Allen's new company Interval's patents, and the Supreme Court let that ruling stand.
Related Resources:
You Don't Have To Solve This on Your Own – Get a Lawyer's Help
Meeting with a lawyer can help you understand your options and how to best protect your rights. Visit our attorney directory to find a lawyer near you who can help.
Or contact an attorney near you: