Lawsuit Claiming NSA Spied on 2002 Olympics Goes Forward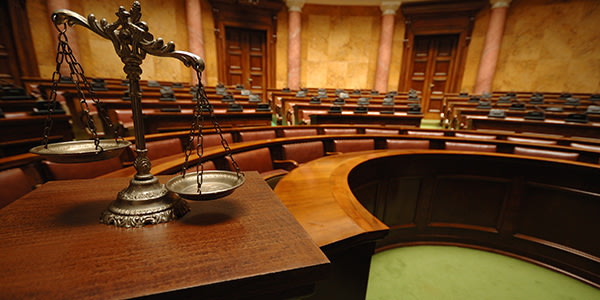 The 2002 Winter Olympics in Salt Lake City are most likely remembered as the first since 9/11, or the first to feature more extreme cold-weather sports like snowboarding, moguls, and aerials. (Or maybe you remember it for the bribery scandal that surrounding the site bidding process.)
But for many of those who attended and worked at those winter games and the Olympians that competed, 2002 will be remembered for the National Security Agency "spying on anyone and everyone in the Salt Lake City area" at the time. And now they're suing about it.
Spy Games
The lawsuit was filed by Rocky Anderson, Salt Lake City's Democratic mayor from 2000 to 2008 and during 2002 Olympics, which were held just a few months after the Sept. 11, 2001 attacks. He claims he learned about a comprehensive and warrantless NSA spying program at the games from a media report in 2013 and confirmed it with unidentified sources.
Six others joined Anderson's suit, which alleges then-President George W. Bush and then-Vice President Dick Cheney authorized covert, illegal operations that included data gathering and searches and seizures of communication devices during the games. Howard Stephenson, a Republican member of Utah's state senate, also joined the lawsuit because of concerns about citizens' privacy.
Not Sufficiently Fantastic
The NSA tried to have the case dismissed, claiming the allegations lacked factual support. But U.S. District Court Judge Robert Shelby rejected their motion to dismiss, allowing the case to continue:
The NSA essentially asks the court to pass on the plausibility of the allegations in the Amended Complaint and reject them as too unlikely to be believed. But at this motion to dismiss stage, the court may not perform such an analysis. Because the allegations in the Plaintiffs' Amended Complaint are not legal conclusions, bare assertions of the elements of standing, or sufficiently fantastic on their face as to defy reality, the law requires the court to accept them as true when evaluating the NSA's Motion to Dismiss. Though these allegations will undoubtedly be tested as this case proceeds, the court concludes at this early stage that the Plaintiffs have in their Amended Complaint plausibly alleged injury and redressability as required for Article III standing and they overcome the NSA's challenge to jurisdiction.
So Anderson may yet find out what the NSA was hiding from Salt Lake. Bush and Cheney are also named in the suit, but neither has responded.
Related Resources:
You Don't Have To Solve This on Your Own – Get a Lawyer's Help
Meeting with a lawyer can help you understand your options and how to best protect your rights. Visit our attorney directory to find a lawyer near you who can help.
Or contact an attorney near you: