Lawsuit: U.S. Denying Asylum Relief at Mexico Border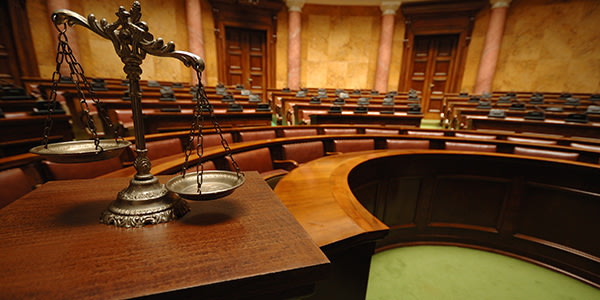 There are many reasons a person would want to leave her home country and go to another. One of the most frightening is fleeing violence and persecution. Asylees, as they're known legally, are in a vulnerable position -- in transit to a destination they may be denied access to, with nowhere safe to return.
While not all requests for asylum are granted, there are specific policies and procedures to which governments must adhere when assessing asylum claims. But a new class action lawsuit claims that U.S. border patrol officials have been unlawfully denying immigrants the ability to even apply for asylum. Here's a look at the lawsuit:
"Consistently Turning Away"
"Since at least June 2016," the lawsuit claims, U.S Customs and Border Patrol officers "along the U.S.-Mexico border have been consistently turning away -- through an identifiable set of tactics including, misrepresentations about U.S. asylum law and the U.S. asylum process, threats and intimidation, verbal and physical abuse, and coercion -- significant numbers of individuals who express an intent to apply for asylum or a fear of returning to their home countries."
The suit, filed on behalf of six anonymous asylum-seekers from Mexico and Honduras is seeking class action status to represent potentially thousands of others denied access to the asylum process by "unlawful practices" at several ports of entry (POEs) across the southwest.
"It was almost as if they closed the southern border to asylum-seekers when Trump was elected, not even inaugurated, just elected," Erika Pinheiro, director of policy and technology at Al Otro Lado, told The Intercept. "After November, it was incredibly difficult -- even escorted by an attorney, we would see people turned away by CBP."
"Go Away"
As the lawsuit describes, there are multiple, overlapping statutes, treaties, and court rulings that govern the asylum process for those trying to enter the United States. Instead of following that process, the suit claims, CBP officers and officials have been lying and intimidating asylees to deny access to the asylum process. Allegedly:
a. CBP officials tell asylum seekers there is no space for them;
b. CBP officials tell asylum seekers that the policies have changed
and that they no longer qualify for asylum;
c. CBP officials threaten to call Mexican immigration authorities
to remove asylum seekers from the POEs;
d. CBP officials forcibly remove asylum seekers from the POEs;
and
e. CBP officials tell asylum seekers to go away.
The lawsuit is seeking an injunction requiring the Department of Homeland Security and CBP to comply with the laws and regulations that govern the asylum process. You can read it in full, below:
Abigail Doe, et al., v. John Kelly, et al. by FindLaw on Scribd
You Don't Have To Solve This on Your Own – Get a Lawyer's Help
Meeting with a lawyer can help you understand your options and how to best protect your rights. Visit our attorney directory to find a lawyer near you who can help.
Or contact an attorney near you: