Lawyers Ask Supreme Court to Stop Second Attempt to Execute Ohio Man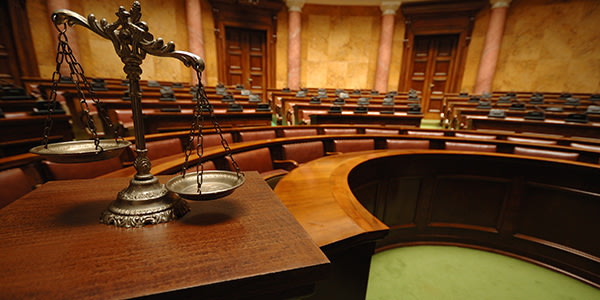 The State of Ohio tried to execute Romell Broom, convicted of the brutal 1984 rape and murder of a 14 year-old girl, on Tuesday, but had to call off the procedure after technicians attempting to administer the lethal cocktail of drugs couldn't find a suitable vein.
Now, Broom's attorneys have
filed an application
with the US Supreme Court asking the Court to review an earlier denial of Broom's application to join an ongoing federal lawsuit challenging Ohio's lethal injection procedure.
Broom's lawyers also stated that they plan to file state and federal appeals in which they will argue that the second execution attempt violates their client's civil rights.
The filings come at an interesting juncture in the Supreme Court's death penalty jurisprudence. Last month, the Court ruled that Troy Davis, an inmate on Georgia's death row, was
entitled to an evidentiary hearing
based on his claims that he was actually innocent of the murder of an off-duty police officer.
The Court rejected claims in a suit last year that Kentucky's lethal injection system posed an unconstitutional risk of severe pain, however. The claims in that lawsuit are very similar to the claims in the litigation that Broom has tried to join.
The Court, in a 7-2 decision, determined that Kentucky's lethal injection protocol did not violate the Eighth Amendment. While the case didn't put an end to future challenges like the one Broom wants to join, it did set the bar quite high for those wishing to change the lethal injection systems used by most states to what they feel is a more humane method.
Broom's unusual case has
enflamed passions
on both sides of the death penalty debate, with opponents like the ACLU calling for an end to lethal injection executions because of problems with Broom's procedure and with two earlier executions where technicians struggled to find veins.
Death penalty supporters, on the other hand, have expressed indifference to Broom's situation. Cuyahoga County Prosecutor Bill Mason had this to say:
It is ironic to hear a 53-year-old man and his attorney whine about being pricked with a needle when he is being executed for brutally raping and murdering a 14-year-old child by plunging a knife seven times into her chest.

It will be interesting to see if the Supreme Court agrees to hear Broom's arguments, although it's safe to say that the argument over the death penalty isn't going anywhere anytime soon.
You Don't Have To Solve This on Your Own – Get a Lawyer's Help
Meeting with a lawyer can help you understand your options and how to best protect your rights. Visit our attorney directory to find a lawyer near you who can help.
Or contact an attorney near you: