Lesbian Custody Dispute: Ohio Biological Mom Gets Custody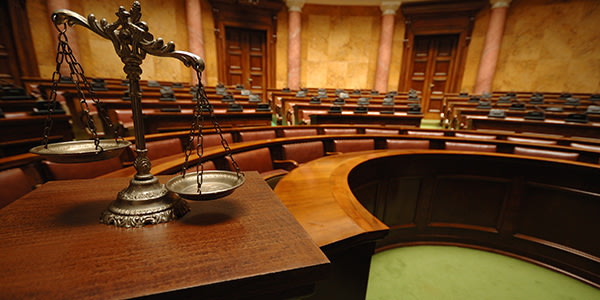 An Ohio Supreme Court custody decision has given custody of a daughter to the biological mother in a lesbian relationship. The same-sex couple's custody dispute, with one partner being the biological parent and the other the non-biological parent, was decided in a 4-3 decision.
Kelly Mullen, the biological parent, had originally shared parenting responsibilities with her lesbian partner, Michele Hobbs. After the couple split, a custody battle ensued.
Hobbs argued to the court that she was intended to be the co-parent of their daughter despite not being the biological parent, reports the ABA Journal.
Hobbs showed that there was a ceremonial birth certificate with her name on it, and that Mullen had named her as the guardian of the girl if she should pass away. Mullen had also executed various powers of attorney that would allow Hobbs to make parenting-related decisions for the girl including decisions about healthcare and education, according to the ABA Journal.
However, the court found that with Mullen's evidence - and her revocation of most of the legal documents - that she never intended to permanently hand over parental rights, according to the written opinion.
The Supreme Court's standard of review in this case was to determine if reliable and credible evidence supported the lower court's decision. Hobbs had initially prevailed in a ruling made by a magistrate judge. However, Mullen appealed, and the magistrate judge's ruling was overturned by the juvenile court, and then later affirmed by the appellate court.
The Ohio Supreme Court determined that the counterevidence that Mullen had shown in the lower courts was reliable and credible. As a result, it affirmed the lower courts' findings that Mullen had not given up any part of her sole custody.
Was this decision "right"? Not so, according to some of the other justices. In the Ohio Supreme Court custody case's dissent, Justice Paul E. Pfeifer said that in the same-sex custody battle, the court should not have relied on what Hobbs said (and the rights she revoked) after she separated from her partner. For unwed same-sex couples with children, however, this ruling seems ominous.
Related Resources:
You Don't Have To Solve This on Your Own – Get a Lawyer's Help
Meeting with a lawyer can help you understand your options and how to best protect your rights. Visit our attorney directory to find a lawyer near you who can help.
Or contact an attorney near you: