'Liking' Racist Social Media Posts Can Be Grounds for School Suspension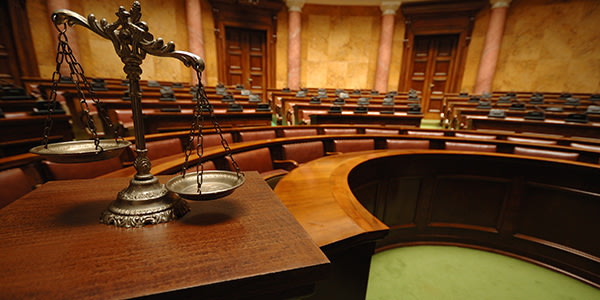 As the Supreme Court said in one of the seminal free-speech-in-school cases, "It can hardly be argued that either students or teachers shed their constitutional rights to freedom of speech or expression at the schoolhouse gate." So if students still have First Amendment rights on school grounds, what about speech that takes place outside of school? And do "likes" on social media posts fall under freedom of speech protections?
A student at a high school in the Bay Area started a racist Instagram account, and had other students interacting with the posts. A federal judge just ruled that the school could discipline those students for their social media activity, even off-campus.
A Racist Instagram Account
An anonymous student, referred to as C.E. in court documents, created a private Instagram account called @yungcavage that featured posts targeting black female classmates and staff, as well as other racist memes.
The posts compared black classmates to gorillas, showed a black female classmate and basketball coach with nooses drawn around their necks, and depicted the back of a black female student's head, captioned "F***ing nappy ass piece of sh**." C.E. also allegedly posted a "Ku Klux starter pack" featuring a noose, a burning torch, a white hood, and a black doll.
C.E. was expelled, and several other students were suspended for liking and replying favorably to the posts. They sued, claiming the discipline violated their free speech rights.
A Substantial Disruption
The judge in the case did find that several students who only followed the account or interacted with it minimally were improperly disciplined. But for the most part the court agreed with other courts that have ruled in favor of schools punishing students for off-campus speech, in certain circumstances.
The Supreme Court case quoted above was called Tinker v. Des Moines Independent School District, and the plaintiff students tried to use it in their favor, arguing the school didn't show that the students' expression on Instagram would lead to a substantial disruption of the school environment sufficient enough to discipline them. But U.S. District Judge James Donato disagreed:
"Taken as a whole, the record firmly establishes that C.E. caused a substantial disruption at AHS ... That is enough under Tinker to support defendants' disciplinary measures, and consideration of whether C.E. also invaded the rights of others is not necessary. Plaintiffs try to minimize the level of disruption by blaming the district for overreacting, but it is clear that with or without the intervention of school officials, the students learned about the @yungcavage account and had very strong reactions to it while at school. That the disruption fell short of a full-scale riot is also of no moment."
Therefore, the punishment for most of the students involved with the account will stand, and the case serves as a reminder that free speech does not always equal consequence-free speech.
Related Resources:
You Don't Have To Solve This on Your Own – Get a Lawyer's Help
Meeting with a lawyer can help you understand your options and how to best protect your rights. Visit our attorney directory to find a lawyer near you who can help.
Or contact an attorney near you: