Madoff, the Sequel: Petters Convicted for Huge Ponzi Scheme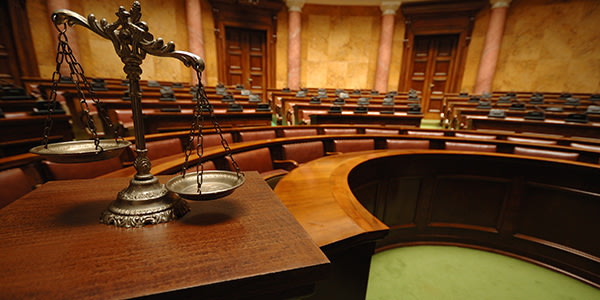 The DOJ shook off a major loss in November's Bear-Stearns financial fraud verdict with a big win in a Minnesota courtroom earlier this month. Businessman Thomas Petters was found guilty of perpetrating a $3.65 billion dollar fraud and may be looking at a life behind bars. The jury found Petters guilty on all 20 counts of fraud, conspiracy and money laundering thanks in part to damning evidence delivered by several ex-colleagues.
Petters ran a classic Ponzi scheme which used money raised from hedge funds like Ritchie Capital Management, in for a $100 million loan to Petters and Lancelot Investment Management, who handed over $1.5 billion. Petters was supposed to use this money to purchase overstock or goods from collapsing retailers and resell it to companies like WalMart and CostCo. As we have come to expect, no resale actually took place and the money was funneled to previous investors and to Petters' predictably lavish lifestyle.
The fraud was exposed by ex-associate Deanna Coleman in 2008. Coleman approached the Minneapolis U.S. Attorney with information about the fraud including her role in it and agreed to wear a wire to capture conversations with Petters. She was a leading figure in the 42 witness parade the government lead against Petters. On the tapes the government attorneys played at trial, Petters succinctly summed it up, "This is one big [expletive] fraud." Coleman plead guilty to conspiracy to commit fraud
Defense attorneys claimed that Petters too, was another a victim of the fraud actually spearheaded by others in the company. Distracted by the murder of his son in 2004 and by the purchase of other, more legitimate companies, Petters allowed his main business to be hijacked by these employees. The jury didn't buy it.
After his 2008 arrest, much of Petters' property and holdings were placed into bankruptcy. His major asset, Polaroid, Inc., has already been sold, but less than $200 million has been recovered for his creditors and victims so far.
Sentencing and appeals will follow.
Related Resources:
You Don't Have To Solve This on Your Own – Get a Lawyer's Help
Meeting with a lawyer can help you understand your options and how to best protect your rights. Visit our attorney directory to find a lawyer near you who can help.
Or contact an attorney near you: