Major Retailers Sign Agreement: Get the Lead Out of Purses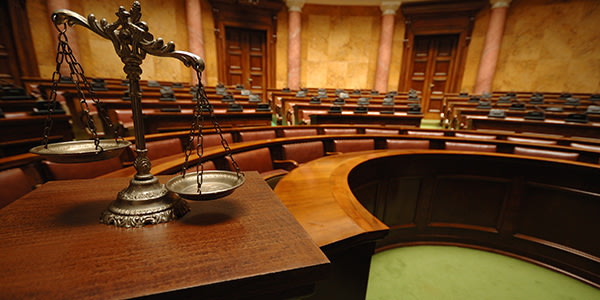 Those of you in the female portion of the reading audience may have at one time or another complained that your handbag was so heavy it felt like lead. Surprisingly, it really did, and not because it was crammed with keys, wallet, sunglasses and every tech gadget known to mankind. The Center for Environmental Health announced on May 4, they have settled a suit with numerous national retailers and brands over the lead levels in women's handbags.
According to the Center for Environmental Health, the $1.7 million dollar agreement came after its findings were released last year that hundreds of purses and other accessories contain high lead levels that can pose a health threat, especially to pregnant women and women of child-bearing age.
The settlement agreement covers more than 40 major retailers and brands with recognizable names such as Macy's/Bloomingdales, Target, K-Mart, Guess, Limited, Michael Kors and Saks. For a full list of companies involved in the agreement, click here.
The settlement funds will go to defray costs of CEH's education campaign on awareness of health hazards and to monitor compliance with the settlement. The companies have agreed to the following standards of lead levels: No more than 90 parts per million (ppm) of lead in paint or other surface coatings; no more than 600 ppm of lead in leather (going down to 300 ppm by December 1, 2011); no more than 300 ppm of lead in vinyl (going down to 200 ppm by December 1, 2011); no more than 300 ppm of lead in any other materials (except crystals). Violations of these standards could result in mandatory fines of up to $12,500.
All the companies have agreed to a compliance date of December 1, 2010, with the exception of Swedish retailer H&M, which is already in compliance.
"Today's settlement means millions of women no longer need to fear that their purse may pose a threat to their health or the health of their children," said Michael Green, CEH Executive Director. "We expect that every company that makes, imports, distributes or sells purses and other accessories will join these leading companies in meeting these health standards for their consumers."

Companies not party to the settlement have the option to opt-in by agreeing to re-formulate their products and make a payment to the settlement fund.
Related Resources:
You Don't Have To Solve This on Your Own – Get a Lawyer's Help
Meeting with a lawyer can help you understand your options and how to best protect your rights. Visit our attorney directory to find a lawyer near you who can help.
Or contact an attorney near you: