Mass Senator Blows It: In-Home Device Shows Alcohol Use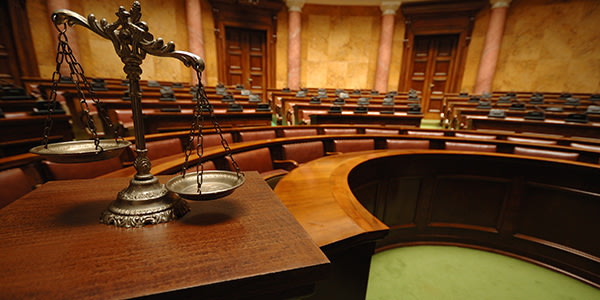 An in-home monitoring device may have delivered the final blow to the political career of Massachusetts State Senator Anthony D. Galluccio. The path the Senator had traveled for the last several years was littered with warning signs of an impending disaster due to alcohol use. Now, thanks to a monitoring device, the Senator will finally face the full repercussions, including one year of jail time.
According to the Boston Globe, rumors of problems with alcohol have dogged Senator Galluccio for years, but have not truly impacted his career until now. In the past, Galluccio was convicted twice of DUI's, but was pardoned for one of those convictions. A third incident in 2005, caused a four-car accident in Boston. The most recent offence occurred on October 4, 2009, when the state Senator rear-ended a mini-van and injured its 13 year passenger in a hit and run incident. It was for this offence that Galluccio was serving his home sentence.
Under the terms of his home confinement, the Senator was prohibited from drinking and the court installed the home monitoring device to monitor his blood alcohol levels. This device, called a BI Sobrietor, can remotely monitor the breath alcohol content of the user using the same technology that most breath testers utilize. The device can transmit the results via a telephone connection to the person responsible for monitoring those results.
Upon testing on December 21st, the monitor registered a blood alcohol level of .037. Galluccio initially refuted this in court by blaming the reading on his use of toothpaste before using the monitor. Despite further evidence that hair and urine samples taken from the Senator did not show alcohol use, the judge was convinced that the device gave an accurate reading and finally sentenced Galluccio to jail time. "He didn't last a week,'' said District Court Judge Matthew J. Nestor.
It is undecided at this time whether the Senator will be forced to resign his seat. "The Senate will meet Wednesday in full formal session, and we expect to take action, if necessary, at that time,'' said Senate President Therese Murray.
Related Resources:
You Don't Have To Solve This on Your Own – Get a Lawyer's Help
Meeting with a lawyer can help you understand your options and how to best protect your rights. Visit our attorney directory to find a lawyer near you who can help.
Or contact an attorney near you: