Michigan City Can Ban Downtown Topless Bars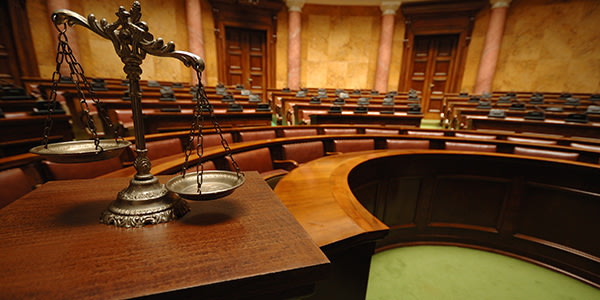 The Sixth Circuit has upheld Warren, Michigan's topless bar ban. Adult entertainment provider Big Dipper Entertainment, LLC, filed suit under 18 U.S.C. sec. 1983, after the Warren city council prohibited adult businesses anywhere within 750 feet of its downtown, a residential district or a planned unit development, reports Courthouse News Service.
The city clerk denied Big Dipper's license application four days late. In ruling for the city, a Sixth Circuit three-judge panel rejected the four-day defect, finding it "immaterial for constitutional purposes," wrote Judge Raymond Kethledge for the majority.
Judge Kethledge's opinion found that Big Dipper's First Amendment challenge also lacked merit.
Judge Kethledge observed "content-based restriction on speech is subject to strict scrutiny... . So long as [zoning ordinances] aim to limit the secondary effects of adult businesses, we treat the ordinances as content-neutral, which means they get less scrutiny," citing City of Renton v. Playtime Theatres, Inc., 475 U.S. 41, 49 (1986).
Judge Kethledge observed Big Dipper could have located its business on 27 possible sites, and only two other applications had been submitted in five years. Thus "a supply of sites more than 13 times greater than the five-year demand is more than ample for constitutional purposes," wrote Kethledge.
In dissent, Judge R. Guy Cole, Jr., thought the ordinance constituted a prior restraint, thus meriting strict scrutiny as presumptively unconstitutional. Judge Cole also noted Warren's denial letter did not give Big Dipper any reasons for denying its application, and thus denied Big Dipper a Due Process right to appeal.
Surprisingly, neither the majority nor Judge Cole's dissent made mention of the Supreme Court's thoughts on nude live dancing, expressed in Schad v. Mount Ephraim, 452 U.S. 61 (1981). There, the Court recognized "nudity alone does not place otherwise protected material outside the mantle of the First Amendment."
Thus nude dancing is protected speech. But not if a city wants it out of the business district. So long as the city finds "secondary reasons" for its topless bar ban.
Related Resources:
You Don't Have To Solve This on Your Own – Get a Lawyer's Help
Meeting with a lawyer can help you understand your options and how to best protect your rights. Visit our attorney directory to find a lawyer near you who can help.
Or contact an attorney near you: