Migrants in Caravan File Class Action Lawsuit Against Trump Administration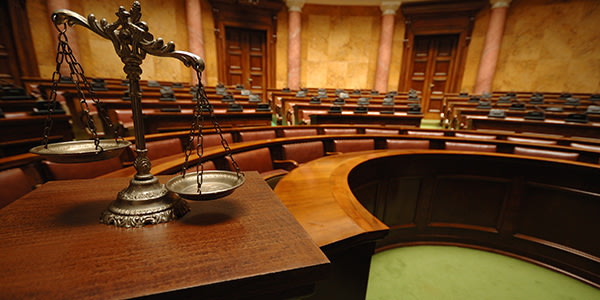 Six Honduran parents part of a caravan fleeing gang violence in Central America have filed a prospective class action lawsuit against Donald Trump, ICE, and other immigration officials, claiming the president's "professed and enacted policy towards thousands of caravanners seeking asylum in the United States is shockingly unconstitutional."
The lawsuit asks a federal court to declare the Trump administrations immigration policies unconstitutional and seeks protection from those policies for the parents, their children, and other similarly situated migrants. You can read the full lawsuit, along with its allegations against the Trump administration, below.
Agreements and Adequate Care
"Trump's professed and enacted policy towards thousands of caravanners seeking asylum in the United States is shockingly unconstitutional," according to the lawsuit, filed by Washington, D.C. attorney John Shoreman. "President Trump continues to abuse the law, including constitutional rights, to deter Central Americans from exercising their lawful right to seek asylum in the United States, and the fact that innocent children are involved matters none to President Trump."
Specifically, the suit points to Trump's intention to house migrant children in "tent cities" at the border as a way to deter future immigrants, claiming "when they find out this happens ... you're going to have far fewer people come up." Such a policy would appear to violate the Flores Agreement, which requires that minor immigrants be held in licensed facilities that are "safe and sanitary" and "provide access to toilets and sinks, drinking water ... adequate temperature control and ventilation, adequate supervision to protect minors from others, and contact with family."
Asylum Applications
The lawsuit also claims Trump cannot bar immigrants from applying for asylum under U.S. immigration law:
Trump has repeatedly professed that the caravan people will not get into this county, and just as significant, Trump has taken meaningful steps to ensure the world that this is his policy position/initiative, meaningful steps such as deploying thousands of active military troops to the border, waiting on caravan persons to arrive. The legal problem with Trump's plan to stop caravan persons from entering this country is that Plaintiffs are seeking asylum, and Trump simply cannot stop them from legally doing so by using military, or anyone.
Here is the class action lawsuit:
Migrant Caravan Class Action by FindLaw on Scribd
You Don't Have To Solve This on Your Own – Get a Lawyer's Help
Meeting with a lawyer can help you understand your options and how to best protect your rights. Visit our attorney directory to find a lawyer near you who can help.
Or contact an attorney near you:
Content For You