Minn. Supreme Court Finds No Coercion in Implied Consent DWI Law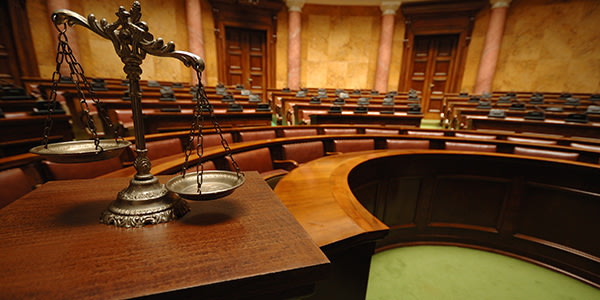 The Minnesota Supreme Court has upheld the state's implied consent law, which means it's still against the law for suspected drunken drivers to refuse to take a breath, blood or urine test.
A Minnesota driver, Wesley Brooks, had argued that he was effectively "coerced" into providing blood and urine samples, because refusing to do so is a crime under Minnesota's implied consent law.
But the state's highest court rejected the argument, ruling the consent was valid.
Minnesota's Implied Consent Law
Minnesota's implied consent law is similar to laws in many other states. When motorists apply for a driver's license, they automatically consent to field sobriety and chemical tests during a DWI stop. If a driver refuses to submit to testing when an officer has reasonable suspicion that the driver is under the influence, the driver risks automatic license suspension, fines, insurance surcharges, and even jail time.
In Minnesota, officers read DWI suspects the implied consent advisory (which reminds them of the right to refuse the test with consequent penalties) and remind them of their right to consult with a DUI attorney first.
The question in this case was whether implied consent amounts to coercion.
In a concurring opinion, Justice David Stras wrote that consent is hardly voluntary when a driver is advised that refusal to consent to a search is a crime. Nevertheless, the court ruled that "A driver's decision to agree to take a test is not coerced simply because Minnesota has attached a penalty of making it a crime to refuse the test," reports Minneapolis' Star Tribune.
From the court's perspective, refusing or accepting a sobriety test is still a voluntary choice -- even if one choice leads to immediate criminal penalties while the other does not.
Unclear Constitutional Implications
Brooks also argued that police should have obtained a search warrant before taking his blood samples. This is a particularly pressing constitutional argument given the U.S. Supreme Court's recent decision in Missouri v. McNeely. In that case, the Court said police usually must try to obtain a search warrant before they can order blood tests for drunken-driving suspects.
Unfortunately, the Minnesota Supreme Court's decision does not directly shed light on how, if at all, the McNeely decision affects the constitutionality of Minnesota's implied consent law. The court skirted the McNeely search warrant issue by saying Brooks' consent rendered obtaining a search warrant unnecessary, according to the Star Tribune.
Brooks' implied-consent challenge may not be over just yet. His lawyer told the Star Tribune he may ask the U.S. Supreme Court to weigh in on the issue.
Related Resources:
You Don't Have To Solve This on Your Own – Get a Lawyer's Help
Meeting with a lawyer can help you understand your options and how to best protect your rights. Visit our attorney directory to find a lawyer near you who can help.
Or contact an attorney near you:
Content For You