NC Congressional Map Unconstitutionally Gerrymandered, Circuit Rules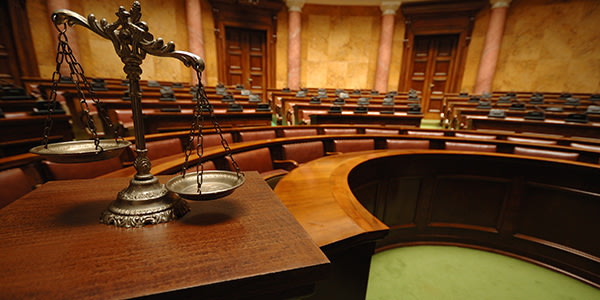 Last month, researchers from the Electoral Integrity Project scored North Carolina's overall electoral integrity at 58/100, placing it alongside the likes of Cuba, Indonesia, and Sierra Leone in terms of fostering free and fair and democratic elections. Not exactly the best of company. So bad, in fact, that those in charge of the study didn't consider our twelfth state a democracy.
While North Carolina was lacking in terms of legal framework and voter registration, the main points of contention were its voting district boundaries. "North Carolina is not only the worst state in the USA for unfair districting," according to the EIP, "but the worst entity in the world."
It seems a federal court in North Carolina agreed, ordering the state to redraw its congressional map. It marks the first time a federal court has blocked a state's congressional map because of partisan gerrymandering.
Discriminatory Intent and Effect
According to the court, the state's General Assembly "was motivated by invidious partisan intent in drawing" up the 2016 Congressional Redistricting Plan, and "intended to discriminate against voters who supported or were likely to support non-Republican candidates."
Not only was the Plan intended to discriminate against certain voters, the court ruled that it had its intended effect: "When viewed in totality, we find Plaintiffs' evidence more than sufficient to prove that the 2016 Plan has discriminated, and will continue to discriminate, against voters who support non-Republican candidates."
Redrawing the Legal Lines
Perhaps even more importantly, the panel of judges noted an "absence of authority" when it comes to a plaintiff proving that a districting plan "discriminates against voters who are likely to support a disfavored candidate or party." So it decided to construct one of its own:
Drawing on the Supreme Court's definition of "partisan gerrymandering," we
conclude that to meet the discriminatory effects requirement, the Equal Protection Clause demands that a partisan gerrymandering plaintiff show that a challenged districting plan "subordinate[s the interests] of one political party and entrench[es] a rival party in power." ... A plaintiff proves a districting plan "subordinates" the interests of supporters of a disfavored candidate party by demonstrating that the redistricting plan is biased against such individuals. The bias requirement reflects the Equal Protection Clause's animating dictate that states must govern "impartially" -- that "the State should treat its voters as standing in the same position, regardless of their political beliefs or party affiliation."
What that means for the future of North Carolina's congressional map remains to be seen. Republicans could appeal the ruling or set about redrawing the map; one that would hopefully score a bit better on the EIP test.
Related Resources:
You Don't Have To Solve This on Your Own – Get a Lawyer's Help
Meeting with a lawyer can help you understand your options and how to best protect your rights. Visit our attorney directory to find a lawyer near you who can help.
Or contact an attorney near you: