N.C. Terror Case: Court Hears FBI Wiretaps, 8th Suspect Named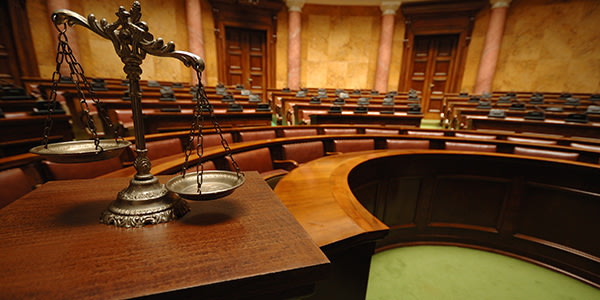 The FBI played revealing tapes at a bond hearing in federal court for the Raleigh, North Carolina terror case involving seven suspects arrested in the state last week.
FBI agents played a numbe of tapes with statements reportedly made by alleged ringleader Daniel Patrick Boyd, and testified about apprehending Boyd and his son Daniel last week. FBI Agent Michael Sutton said that when they were arrested, father Daniel Boyd had an FN-57 semiautomatic handgun in his possession, while son Dylan Body had a 9mm handgun on him at the time.
Sutton testified that Boyd told his son Dylan that they should rob a Wells Fargo truck to get more money than the $11,000 he reportedly had saved, and that "[y]ou must do it for the sake of Allah."
"I love jihad. I love to stand there and fight for the sake of Allah," Boyd reportedly said in an apparently wiretapped phone conversation. According to the FBI, "Boyd repeatedly spoke of armor-piercing ammunition" and about his displeasure with the U.S. military being in the Middle East.
One news report said that, in addition to weapons seized from Daniel Boyd and his son Dylan:
Federal officials seized from Boyd's home and cars more than 27,400 rounds of ammunition, gas masks and a handbook on how authorities respond to acts of terrorism. Sutton said there was a trench dug under the Boyd's deck that a witness described as a place to hide weapons.
The Belgian-made FN-57 handgun that Daniel Boyd was arrested with is capable of firing armor piercing bullets designed to penetrate body armor:
The Five-seveN® fires the SS190 5.7x28mm ball round. This projectile will perforate any individual protection on today's battlefield including the PASGT kevlar helmet, 48 layers of kevlar body armor and the CRISAT target (titanium and kevlar).
The manfucturer's American representative FNH USA, however, admits that it has become very concerned about negative press that the FN-57 weapon is getting, saying that the:
"pistol has been the subject of misleading allegations. These allegations are misinforming the public in the United States and elsewhere
* * *
Among other things, the Five-seveN pistol has been mischaracterized by some as a new firearm which shoots armor-piercing ammunition. To be clear: armor piercing ammunition can be shot from any firearm; however, suchammunition has been illegal for commercial sale since 1986, and is only available to law enforcement and military."
The eighth terror suspect in the case, Jude Kenan Mohammad, was also named after a federal judge unsealed the original indictment that had redacted his name.
You can read the latest, unredacted indictment here:
Related Resources:
You Don't Have To Solve This on Your Own – Get a Lawyer's Help
Meeting with a lawyer can help you understand your options and how to best protect your rights. Visit our attorney directory to find a lawyer near you who can help.
Or contact an attorney near you:
Content For You