New Jersey Suburb to Pay Over $3M to Settle Mosque Dispute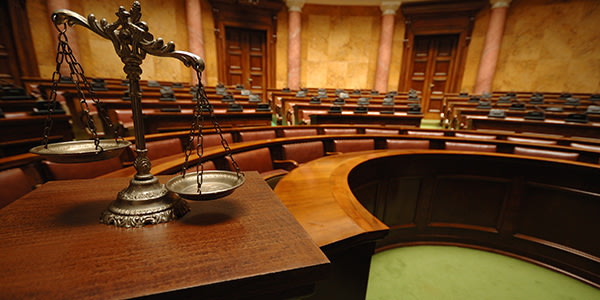 The New Jersey town of Bernards Township has agreed to settle the two cases against it stemming from a dispute over whether a mosque could be built on a vacant lot. While the town claims that there was never any discriminatory intent, the lawsuit alleges a bewildering series of hurdles seemingly intended to prevent the mosque from ever being built.
After the group seeking to build the mosque filed their case, which did not allege discrimination, the Department of Justice joined the suit, adding claims of religious discrimination directed at the Muslim group. The group, the Islamic Society of Basking Ridge, and the Department of Justice, agreed to a $3.25 million settlement with the township. Of the settlement, $1.5 million will go to the organization for damages, while the remaining $1.75 million will go to attorney fees and case costs.
Religious Freedom
Under the First Amendment, individuals are guaranteed the right to participate in the religion of their choosing. The constitutional right ensures that the federal, state, and local, governments do not pass laws that restrict peoples' abilities to practice their various faiths. Additionally, when government entities apply existing laws in such a way as to prevent a group of individuals from practicing their faith, legal relief can be sought. At the core of this right, is the ability to establish a church.
In the Bernards Township case, for example, it was alleged that the mosque needed to meet much higher requirements than actually necessary in order to comply with local building requirements. While the organization challenged the town's actual application of the zoning and building ordinances, the DOJ called out the application as discriminatory against the group due to the local government's particular bias towards the Islamic faith.
The settlement also included some terms to resolve the disputes over construction. For example, the town conceded to allow the mosque to only have a 3:1 member to parking spot ratio. Sadly, the mosque agreed to forgo the traditional calls to prayer and outdoor amplification, which is as traditional as church bells, but viewed even less favorably by the less tolerant.
The Islamic Society of Basking Ridge is not the first Muslim group to face this sort of adversity, nor the first to successfully litigate and vindicate their civil rights. As noted by the NYT, in 2014, a similar lawsuit in Bridgewater Township, NJ settled for $8 million.
Related Resources:
You Don't Have To Solve This on Your Own – Get a Lawyer's Help
Meeting with a lawyer can help you understand your options and how to best protect your rights. Visit our attorney directory to find a lawyer near you who can help.
Or contact an attorney near you: