New Yorkers Need Permits to Carry Guns in Public, Judge Rules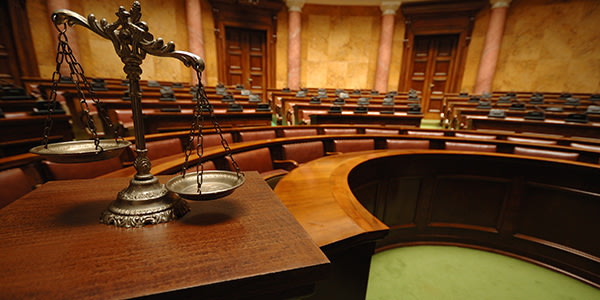 New York may be ready to legalize nunchucks, but not carrying guns in public. A district court judge upheld New York's current concealed-carry law, New York State Penal Law Section 400.00 (2)(f), which requires petitioners to show "proper cause" for the need to carry a loaded firearm outside the home.
Though plaintiffs claimed this amounted to a de facto ban on almost all public carry licenses, since such few requests were granted, the judge disagreed, stating this law in no way violates the Second Amendment right to bear arms, and subsequently dismissed the case.
88,205 Active Permits Doesn't Sound Like a de Facto Band
New York, like many states in America, allows for guns to be in homes, but carried outside only for hunting purposes. For those that wish to carry firearms outside of the home, a permit must be obtained, based on special circumstances of self-defense.
Robert Nash, a New Yorker, filed a permit request with the state to carry a concealed gun. Nash felt he needed to defend himself, due to a string of robberies near his home. He had no prior record, and had recently taken marksmen and gun safety classes. This request was denied, and Nash, joined by the New York State Rifle and Pistol Association, filed a lawsuit in federal district court claiming that the denial was part of a de facto ban on public carry licenses, which plaintiffs claimed violated the Second Amendment right to bear arms.
As of 2017, there were 88,205 active concealed carry permits in the State of New York. Thus to claim the rule created a de facto ban might be more opinion than fact.
Case Dismissed for Failure to State a Claim
In dismissing this lawsuit, U.S. District Judge Brenda Sannes found that the Second Circuit precedent set back in 2011 in Kachalsky v. County of Westchester upheld the constitutionality of New York's state law regarding public carry licenses. The facts in Kachalsky were substantially similar to the facts in Nash's case, and Kachalsky is binding law on this court. Plaintiffs admit that they were trying to overturn Kachalsky, since there was no alternative facts or legal precedent, but the judge found no valid legal argument to do so.
If you are interested in fighting gun laws in your area, and believe you have adequate legal and factual grounds to do so, contact a local civil rights attorney. The Second Amendment Right to Bear Arms debate is alive and kicking. Everyone has a an equal right to be heard and protected by the U.S. Constitution.
Related Resources:
You Don't Have To Solve This on Your Own – Get a Lawyer's Help
Meeting with a lawyer can help you understand your options and how to best protect your rights. Visit our attorney directory to find a lawyer near you who can help.
Or contact an attorney near you: