Nike Settles With Ralph Lauren Over Chuck Taylor Knock-Offs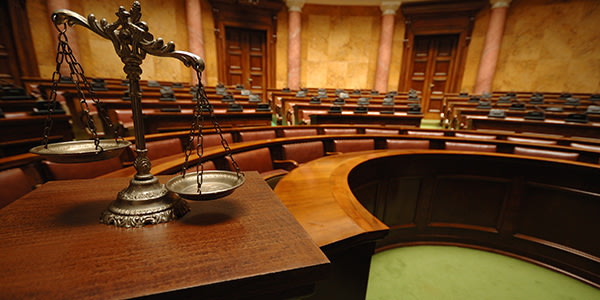 Back in October, Nike, which owns Converse, sued 31 companies for manufacturing knock-off versions of those famous "Chuck Taylor" Converse All-Star shoes. You're seen them before: the canvas high-tops with the big star on the ankle.
You've also probably seen the knock-offs, which come dangerously close to looking just like Converse's Chuck Taylors. Well, yesterday, at least one company -- Ralph Lauren -- settled its dispute with Nike. Just 30 more to go!
Some Blatant Copying Alleged
Nike's beef with 31 companies, including Ralph Lauren, was that they allegedly violated Nike's "trade dress" rights. "Trade dress" refers to nonfunctional, purely aesthetic elements of a product that consumers use to identify and distinguish a product from others. Think the yellow stitches that distinguish Doc Martens, the Burberry plaid, or even the shape of a Coke bottle.
In this case, the knock-offs allegedly used all the elements that distinguish Chuck Taylors: The white rubber sole, the canvas tops, the conspicuous stitches on the instep, and the rubber cap on the toe. All of these, Nike claimed (pretty convincingly), were things that reasonable consumers would identify as unique to Chuck Taylors. (Just take a look at some photos from Fast Company; could you distinguish the real All-Stars from the fake ones at a distance?)
As part of the settlement, Ralph Lauren agreed to destroy its remaining fake Chucks and pay Nike an undisclosed amount of money. It will also have to destroy any tools and molds used to manufacture the fakes.
Use 'Em or Lose 'Em
Trade dress infringement is a big deal because, like trademarks, failure to enforce a trade dress could result in the loss of legal protection. Once an identifying design gets used by competitors, it could become generic, meaning consumers no longer identify it as unique to a particular company.
For example, did you know that Bayer used to have a trademark on "aspirin"? It did -- until people started using "aspirin" as a generic term for any pain reliever made from acetylsalicylic acid. Our vocabulary is littered with words that were once trademarked like linoleum, nylon, and videotape. In the next several years, we'll probably see words like "Xerox" and "Google" get there soon (although a court recently ruled that "Google" isn't there quite yet).
Related Resources:
You Don't Have To Solve This on Your Own – Get a Lawyer's Help
Meeting with a lawyer can help you understand your options and how to best protect your rights. Visit our attorney directory to find a lawyer near you who can help.
Or contact an attorney near you: