Nintendo Reaches $12.2M Settlement With ROM Sites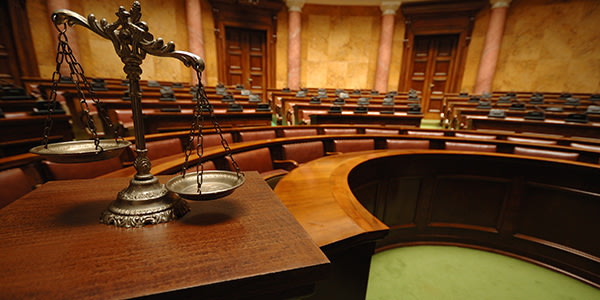 Hackers are rampant in the video game world, and have been since the days of Atari. Recently, Nintendo has been embroiled in a lawsuit with two ROM sites owned by Jacob and Christen Mathias, LoveROMs.com, and LoveRETRO.co. The suits have recently settled, with the ROM sites agreeing to pay a combined $12.2 million in damages and abiding by a permanent injunction barring the Mathiases from ROM sharing Nintendo games. They must also relinquish to the company all of their Nintendo video games, files and emulators, as well as ownership of the two URLs, LoveROMs.com and LoveRETRO.co
What Is a ROM Site?
ROM stands for Read Only Memory, and refers to the game data on video game cartridges. A ROM site posts copies of that data for people to download and play on their own devices. Posting that data is illegal.
It's somewhat complicated, but when you buy a video game, you buy a license to play the game. You don't own the code. Therefore, you can't use the "second copy" rule to justify a ROM site, since you never truly owned the first copy. People that host ROM sites, as well as people that download from ROM sites, are breaking copyright pirating laws.
No Love for Love.ROMs.com
Though $12.2 million seems like an exorbitant settlement for a website that offered free downloadable Nintendo games, don't be fooled. ROM sites are big business.
Nintendo estimated that LoveROM had about 17 million monthly visitors, and generated revenue through online ads and donations. In fact, Nintendo states it went after the Mathiases because these URLs are "among the most open and notorious online hubs for pirated video games." Some sources say they doubt the Mathiases will ever be forced to cough up the whole $12 mil. Rather, Nintendo wants to set a stiff precedent for this sort of action in order to force other ROM sites to close their doors. That strategy seems to be working.
In August, another ROM provider, EmuParadise, stopped offer Nintendo games on its site, fearing the legal arm of the venerable video game maker. Keep in mind, Nintendo has the settlement in writing, but isn't required to collect all of it, if it so chooses.
Pirating copyrighted material is no joke. Whether it's songs, cheats, or video games, if caught, you could be liable for a very large fine and potentially damages as well. If you've received a letter accusing you of violating copyright law by downloading protected material, contact a local intellectual property lawyer. Perhaps one letter from the lawyer promising you'll cease and desist will be enough to call of the big dogs. This is one lawsuit you definitely want to avoid.
Related Resources:
You Don't Have To Solve This on Your Own – Get a Lawyer's Help
Meeting with a lawyer can help you understand your options and how to best protect your rights. Visit our attorney directory to find a lawyer near you who can help.
Or contact an attorney near you: