Ninth Circuit Upholds California Gun Show Ban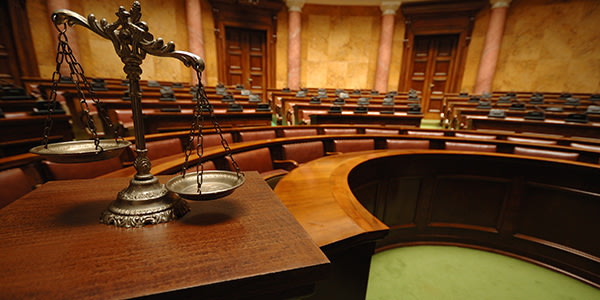 The Ninth Circuit has upheld an Alameda County gun show ban this week.
The case, brought by gun show promoters Russell and Sallie Nordyke, challenged a county ordinance passed in 1999 that prohibited firearms and ammunition on county-owned property, including the county fairgrounds where the Nordykes had previously displayed their products.
The county ordinance in question outlaws the use and display of firearms on all county property. The county passed the ordinance in 1999 after shots were fired at a fair, injuring 16 people.
The Nordykes have been pursuing their litigation against the county since 1999. They challenged the ordinance as violating their 2nd Amendment rights. The Nordykes asked the court to analyze the impact of the ordinance on their 2nd Amendment rights using the strict scrutiny standard. The strict scrutiny standard is the highest level of judicial scrutiny, and the court would have had to determine whether the law was narrowly tailored to serve a compelling state interest.
The Ninth Circuit adopted the approach that regulations that "substantially burden" the right to keep and bear arms in self defense would receive strict scrutiny analysis. This likely cut against the Nordykes as they challenged the ordinance on the basis of interference with their right to sell guns, instead of their personal right to keep and bear arms in self defense.
The Court's analysis thus turned on whether or not the county ordinance substantially burdened the public's right to obtain guns for the purpose of self defense. The Court determined that just because the ordinance made guns more difficult or more expensive to obtain, it was not a substantial burden in violation of the public's 2nd Amendment rights.
The ordinance also did not ban all gun shows - it merely banned gun shows on county property.
The timing of the Nordykes' case was also a key issue. The Nordykes filed their amended complaint 6 years ago, before 2nd Amendment precedents set in cases like Heller and McDonald applied a higher level of scrutiny to laws that restricted a citizen's personal right to bear arms for self defense. The Court noted that the Nordykes could amend their complaint and re-file, citing violations of their right to bear arms in self defense.
The gun show ban case will likely be appealed to either a full en banc panel of the Ninth Circuit or to the Supreme Court.
Related Resources:
You Don't Have To Solve This on Your Own – Get a Lawyer's Help
Meeting with a lawyer can help you understand your options and how to best protect your rights. Visit our attorney directory to find a lawyer near you who can help.
Or contact an attorney near you:
Content For You