'No-Fly List' Rules Are Unconstitutional: Federal Judge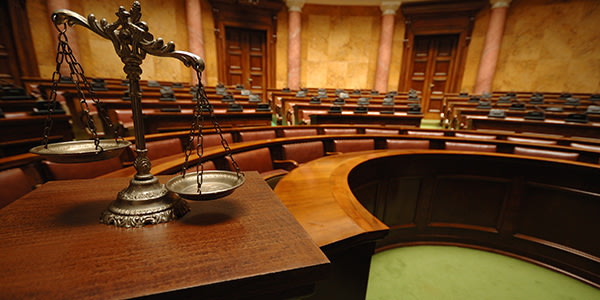 The government's "no-fly list" rules were ruled unconstitutional by a federal judge in Oregon on Tuesday, who held the government must change its procedures.
U.S. District Judge Anna J. Brown issued a ruling criticizing the lack of notice and respect for citizens' due-process rights in flagging passengers for the no-fly list. The Los Angeles Times reports that this ruling is the first of its kind, and recognizes that "international travel is a necessary aspect of liberties sacred to members of a free society."
So how exactly did Judge Brown rule on the "no-fly list?"
Current Standard Lacks Due Process
The no-fly list is somewhat mythical in its actions on certain passengers, because it operates largely without warning and, like an angry god, can stop a citizen in his or her tracks. Currently, the standard for including a person on the no-fly list is reasonable suspicion that an individual is a suspected or known terrorist.
The problem isn't necessarily this weak standard; it's the fact that once a citizen is placed on the no-fly list, he or she may not find out until minutes from boarding a flight. In fact, as the ACLU points out, even when attempting to challenge placement on the list, the government will refuse to confirm or deny if someone is even on the no-fly list.
When the government imposes constraints on a person's liberty or property, that person is entitled to due process of the law, specifically procedural due process. In fact, the U.S. Supreme Court has even recognized that the right to travel is part of one's Fifth Amendment "liberty" rights. Persons deprived of their liberties are entitled to both proper notice as well as an opportunity to participate in a fair hearing.
Judge Brown found that the 13 Americans listed in the suit had been denied a meaningful opportunity to contest their place on the no-fly list, and thus were denied constitutionally protected due process.
Ordered Changes
As part of her order on Tuesday, Judge Brown has ordered some changes, including:
Officially notifying passengers whether they are on the no-fly list,
Providing reasons for inclusion on the list, and
Giving passengers the ability to dispute this inclusion before a judge.
The federal court expects the government to balance Americans' due process rights against the need for secrecy in the interests of national security -- which may mean losing many of the "cloak and dagger" elements of the no-fly list.
A Justice Department spokeswoman told the LA Times that the decision was under review, and declined further comment.
Related Resources:
You Don't Have To Solve This on Your Own – Get a Lawyer's Help
Meeting with a lawyer can help you understand your options and how to best protect your rights. Visit our attorney directory to find a lawyer near you who can help.
Or contact an attorney near you: