No Pay OK for Amazon Security Screenings: Supreme Court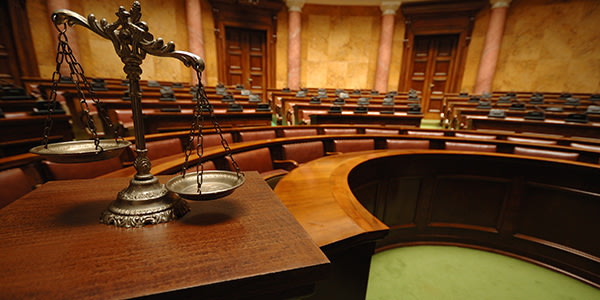 Workers at Amazon's warehouses won't have to be paid for time spent in security screenings thanks to a U.S. Supreme Court ruling issued today.
The High Court unanimously determined that while workers may spend as long as 25 minutes in security screenings after they clock out, the process was not "integral and indispensible" to the workers' jobs. The New York Times reports that this decision could affect more than 400,000 plaintiffs who have filed lawsuits against Amazon and other companies.
What are the nuts and bolts of this Amazon ruling?
Off the Clock, but Not Work?
In general, federal labor laws require that employees be paid at least a minimum wage for all work performed. Workers can even be entitled to compensation for their time spent while on meal and rest breaks. Workers employed at Amazon's warehouses felt that these laws entitled them to be compensated for time spent waiting in a security screening required of them once they left work.
And Amazon workers weren't the only ones; Apple store employees also sued to get compensation for theft-prevention "bag checks" at its stores. These workers shared a common belief that the Fair Labor Standards Act (FLSA) required them to be paid at least minimum wage while waiting to be screened.
But the Supreme Court disagreed. In its unanimous opinion, it cited a 1947 law that limited compensation to workers for only those activities "work of consequence performed for an employer."
The Portal-to-Portal Act of 1947
The Portal-to-Portal Act of 1947 and the accompanying court precedent, according to the Supreme Court, require that employers only pay for those activities which are "an intrinsic element of the job." The 9th U.S. Circuit Court of Appeals had ruled that because the security screenings were beneficial in protecting Amazon's business interests and were required of workers, it was enough to make them "integral and indispensible" -- and thus a payable part of the job.
Justice Clarence Thomas, writing for the High Court, notes that the focus should be on the job itself, not the employer. Since the Amazon warehouse workers were only tasked with shelving and packaging, the security screenings had nothing to do with how effective or productive they were. Thus, the time in screenings was not an intrinsic part of the job and doesn't require compensation.
The Supreme Court appears to view security screenings as not categorically different than waiting in line to leave work -- which does not require pay.
Related Resources:
You Don't Have To Solve This on Your Own – Get a Lawyer's Help
Meeting with a lawyer can help you understand your options and how to best protect your rights. Visit our attorney directory to find a lawyer near you who can help.
Or contact an attorney near you: