Oakland Can Close Homeless Camp for Sober Women and Children, Judge Rules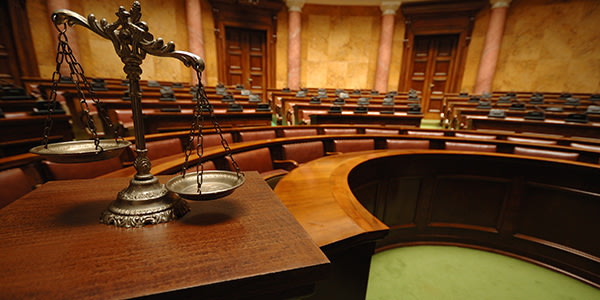 Talk about being stuck between a rock and a hard place. Unsheltered women who had formed an unlawful encampment in a gated parking lot for homeless, sober women and their families, have been forced to move.
The City of Oakland had ordered eviction of the residents, consisting of about 13 women and a few male residents, living in makeshift homes in a gated parking lot within the city limits. In denying a request by six of the encampment's residents for a preliminary injunction based on Eighth and Fourteenth Amendment issues, U.S. District Judge Haywood Gilliam Jr. said it was unlikely their lawsuit over the impending closure would prevail.
Plaintiffs Argue This Unconstitutionally Criminalizes Homelessness
According to plaintiffs, they believe that homelessness should not be criminalized, and they should be allowed to stay in their encampment because no other viable alternatives exist. They based this claim on the recent Ninth Circuit ruling in Martin v. City of Boise, which prohibits criminalizing sitting, sleeping or lying outside on public property if there is no shelter space available.
According to Judge Gilliam, this case doesn't apply because Oakland had offered shelter beds to the encampment's residents. But according to residents, those beds were only offered after the encampment was established. Indeed, approximately 15,000 people spend the night on Oakland's streets, and the city has less than 1,000 shelter beds available, according to one source. Also, many of the encampment residents can't use these beds, either because they have pets or because they work jobs that require entry and exist from the shelter outside of curfew hours. But plaintiffs' arguments were unsuccessful.
City to Hold Belongings for Sixty Days
Residents of the encampment also claimed the eviction was a violation of their 14th Amendment rights to due process, since Oakland has a "pattern and practice" of unlawfully seizing and destroying property while clearing other homeless encampments. But Judge Gilliam said that the city promised to keep all property left behind for 90 days and offered to help move belongings. Therefore the Judge denied the preliminary injunction on this order too.
If you or someone you love is homeless, and are being hassled by police when there is no place to go, contact a local civil rights attorney. You may be able to find some shelter, at least from the long arm of the law.
Related Resources:
You Don't Have To Solve This on Your Own – Get a Lawyer's Help
Meeting with a lawyer can help you understand your options and how to best protect your rights. Visit our attorney directory to find a lawyer near you who can help.
Or contact an attorney near you: