Obama Administration Says It Must Support DOMA, But It Doesn't Have to Like It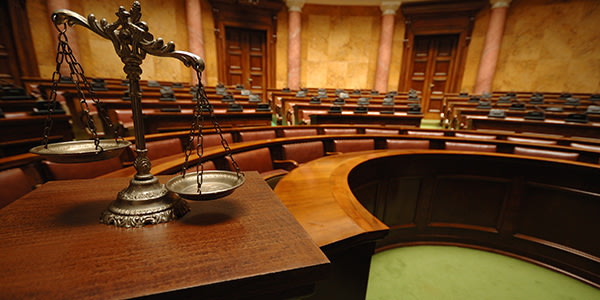 DOJ Lawyers Call the Defense of Marriage Act "Discriminatory,"
Say It Should Be Repealed
The Obama administration has received heated criticism from supporters of gay rights over its perceived inaction on issues central to the gay rights debate, such as don't-ask-don't-tell. This has been particularly damaging for the administration since most members of the gay community were vociferous Obama supporters during the 2008 election.
One of the administration's moves that has angered gay rights activists is its motion to dismiss a case, Smelt v. US, challenging the Defense of Marriage Act. Aware of the political dangers inherent in the suit, the administration has made a conciliatory gesture to gay rights groups in its latest filing in the case, although the move is entirely symbolic and the administration is still pushing to have the case dismissed.
In a memorandum filed today supporting its motion to dismiss, government attorneys write that "this Administration does not support DOMA as a matter of policy, believes that it is discriminatory, and supports its repeal." The attorneys go on to say, however, that, as long as DOMA is a valid US statute, it is the obligation of the executive branch to defend it, even though the current occupant of the White House thinks it is poor policy.
Even in its arguments for dismissal, though, the administration's lawyers avoid supporting the substantive contents of the statute, and instead attack the suit on grounds of jurisdiction, standing and procedural defaults. When the attorneys do address the validity of the statute itself, they raise notions of federalism to support it and explicitly distance the administration from the arguments of intervening parties that the government has a legitimate interest in encouraging "responsible procreation."
This strategy is clearly meant to send a signal to gay rights groups that the administration still supports expanded rights for the gay community. The only question now is: will the adminsitration's actions to dismiss the case speak louder than its words?
Government Memo Supporting Dismissal of Defense of Marriage Act Lawsuit
See Also:
Obama administration says marriage law unfair (
AP
)
You Don't Have To Solve This on Your Own – Get a Lawyer's Help
Meeting with a lawyer can help you understand your options and how to best protect your rights. Visit our attorney directory to find a lawyer near you who can help.
Or contact an attorney near you: