Ohio Supreme Court: Frontier of Online Defamation Suits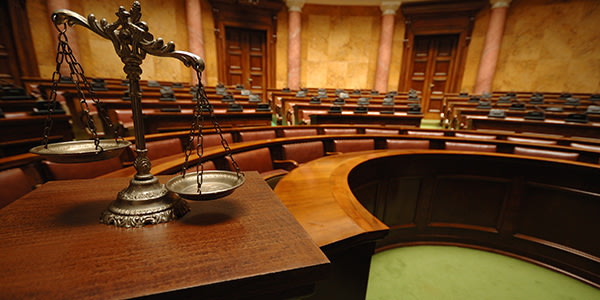 Ohio is once again, frontier country. The Ohio Supreme Court handed down an opinion on June 9 finding that Ohio businesses can sue in their home state for defamation posted on the internet if it can be shown that anyone in that state saw it. This decision overturned the lower court's ruling that a Virginia man could not be sued in Ohio by an Ohio business for the defamatory comments he allegedly published on various websites.
According to the report by The Columbus Dispatch, this case originally began when Virginia resident Scott Roberts was sued by the Ohio company Kauffman Racing Equipment. Roberts purchased an engine block from Kauffman, modified it and then tried to return it after discovering it was defective. Kauffman refused to refund the purchase price because Roberts had modified the block. Roberts then allegedly proceeded to make very critical comments about the company on online racing sites. Kauffman sued for defamation in Knox County, Ohio, Common Pleas Court.
In a 4-2 decision, the divided Ohio Supreme Court found that there was enough of a link between the suit and the state for the case to proceed in its courts. Writing for the majority of the court, Justice Paul E. Pfeifer said, "Roberts posted his allegedly defamatory statements on the Internet, ostensibly for the entire world to see. How much of the world saw the comments is unknown; but we do know that at least five Ohioans saw Roberts's statements. The comments were thus published in Ohio."
The Dispatch reports the dissenting justices felt there was not enough of a connection to drag a resident of another state into the Ohio court system. Justices Terrence O'Donnell and Judith Ann Lanzinger found the connection between Robert's statements and the state was not enough to meet the required legal standard of a strong connection to the state. "Roberts posted his comments on three general auto-racing websites and an auction site, none of which have any specific connection to Ohio or are more likely to be viewed by a resident of Ohio than by a resident of any other state," O'Donnell wrote.
The ramifications of this decision seem worrisome. If any person in any state makes what an Ohio resident feels are defamatory statements on the internet, and those statements are read by other Ohioans, a defendant from Alaska, Georgia, or California might be be hauled into court in Ohio to defend themselves. Beware of what you say about people in Ohio...
Related Resources:
You Don't Have To Solve This on Your Own – Get a Lawyer's Help
Meeting with a lawyer can help you understand your options and how to best protect your rights. Visit our attorney directory to find a lawyer near you who can help.
Or contact an attorney near you: