'Pain and Suffering' Damages Cap Is Unconstitutional: Tenn. Judge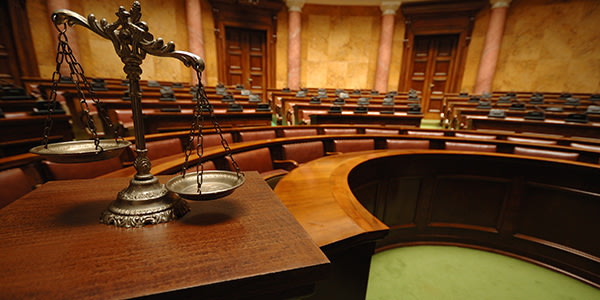 Tennessee's law capping "pain and suffering" damages is unconstitutional, a state judge has ruled.
Donald and Beverly Clark filed a lawsuit against Aimee Cain and AT&T for damages due to a car crash. The couple asked for $22.5 million in damages for pain and suffering, far exceeding the state's cap for non-economic damages. AT&T filed a motion for partial summary judgment requesting that damages be limited to the $750,000 cap.
Hamilton County Circuit Court Judge W. Neil Thomas denied the motion and ruled the cap unconstitutional for violating the fundamental right to a trial by jury.
Judicial Restraint
In response to AT&T's motion, the State of Tennessee requested that the court postpone any review on the issue of constitutionality until after the jury awards damages in excess of the cap. If the jury doesn't award an amount above $750,000, then the issue is moot. Essentially, the State is arguing that since there's been no award yet, there is no case or controversy.
Judge Thomas rejected this argument. He felt that allowing the jury to deliberate on a damage amount, only to tell them afterwards that their decision will be disregarded, would hurt the jury's feelings. (Actually, his exact words were, "the jury would be insulted.") But, more importantly, AT&T's request for summary judgment made a determination of the constitutionality of the law before jury deliberations necessary.
Right to a Jury Trial
To determine constitutionality, the court must first determine which level of scrutiny to apply.
In his memorandum and order (embedded below), Judge Thomas stated that the right to have a jury determine the amount of damages is an extension of the fundamental constitutional right to a jury trial. As such, Thomas applied the highest level of scrutiny, called strict scrutiny.
In his analysis, Judge Thomas could find no evidence that juries have any tendency to grant excessive awards, and "no viable support for the conclusion that caps on non-economic damages are needed in Tennessee for economic development." Lastly, Thomas was skeptical of the law's arbitrary choice of $750,000 as the damage amount. Thomas held that there was no compelling state interest to abridge the right to a jury trial, and ruled the law was unconstitutional.
If the State appeals, it could eventually "trigger[] a Tennessee Supreme Court review of Gov. Bill Haslam's 2011 tort reform initiative," the Chattanooga Times Free Press reports. A spokesman for Gov. Haslam told the paper the governor's office was reviewing the judge's ruling.
Clark v. Cain; Memorandum and Order by FindLaw
You Don't Have To Solve This on Your Own – Get a Lawyer's Help
Meeting with a lawyer can help you understand your options and how to best protect your rights. Visit our attorney directory to find a lawyer near you who can help.
Or contact an attorney near you: