Palin Ethics Investigation Lawyer Tells FindLaw: "I Suspect The Complainant Released" Report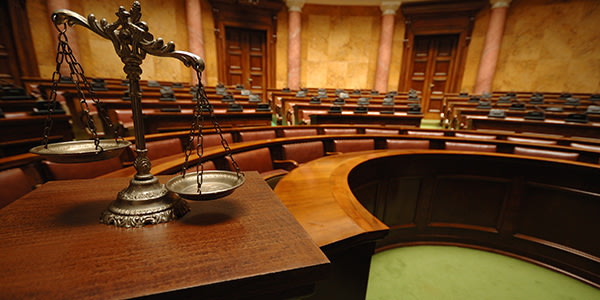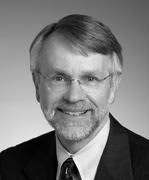 Thomas Daniel (inset) the lawyer hired by Alaska's Personnel Board to investigate an ethics complaint involving Alaska Governor Sarah Palin's legal defense fund set up to help pay the cost of defending allegations of misconduct while in office, confirmed to FindLaw that a copy of his confidential report had somehow become public. Daniel said "I suspect the complainant released it, but don't know for sure."
Eagle River, Alaska resident Kim Chapman filed the ethics compalint against Gov. Palin on April 27, 2009, alleging that Palin's Alaska Fund Trust violated two Executive Branch ethics laws that 1) prohibit using an official position for personal gain, and 2) bar public officials from accepting gifts that seek to influence how official duties are performed.
"It is a copy of my report," Daniel told FindLaw, but emphasized that "the release was not authorized," and that "there was no deadline" to make it public." The only person capable of waiving the confidentiality provision to which he remained bound, Daniel stated in his report, is Gov. Palin.
The Palin Ethics Complaint Investigation Report's Conclusions and Recommendations
In his report, Daniel concluded that the trust set up to pay Palin's legal fees created:
probable cause to believe that payment of the Governor's legal fees by the Alaska Fund Trust will violate the [State's] Ethics Act prohibition against a public officer accepting gifts intended to influence performance of official duties.
He recommended that Gov. Palin could take corrective action "to resolve this [ethics] complaint without the necessity of a formal hearing." The recommendations included having Palin:
refuse to accept payment of her legal fees and costs from the Alaska Fund Trust and withdraw her authorization for the trust to be recognized as her 'official legal defense fund.' I also recommend that seek reimbursement from the state for the cost of defending the ethics complaints that have been dismissed.
Finally, Daniel urged Alaska's state legislature to weigh "amending the Ethics Act to require the state to reimburse a public official for legal fees and costs" for defending Ethics Act complaints that are ultimately dismissed.
You can read a copy of the report here, that was posted on the Anchorage Daily News home page:
Palin Ethics Complaint Report
Related Resources:
Thomas Daniel, the lawyer hired by Alaska's Personnel Board
Palin seeks review of Monegan firing case Anchorage Daily News, (Sept. 3, 2008)
You Don't Have To Solve This on Your Own – Get a Lawyer's Help
Meeting with a lawyer can help you understand your options and how to best protect your rights. Visit our attorney directory to find a lawyer near you who can help.
Or contact an attorney near you: