Penn. Publisher Faces $1.75M Fine for Unpaid Bathroom Breaks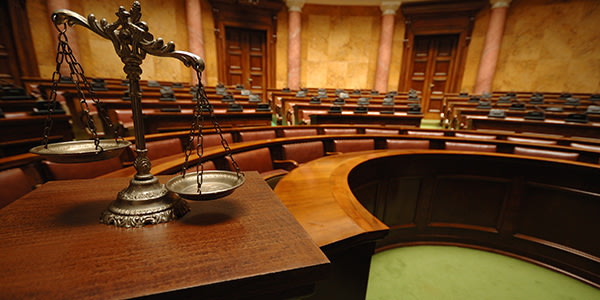 How much is a trip to the toilet worth? What about a coffee run or a smoke break? To one penny-pinching Pennsylvania publishing company, it could be a not-so-cool $1.75M or more. According to a judge's order, American Future Systems Inc. (doing business as Progressive Business Publications) will have to compensate some 6,000 employees it forced to clock out before going to the bathroom or taking other short breaks.
A full list of Progressive's transgressions, and the court's response, are found in the memorandum below:
Give 'Em a Break
The company responsible for publishing the newsletter "Keeping Up to Date on Payroll" was apparently illegally stingy with its own. The Department of Labor filed a lawsuit back in 2012 alleging that Progressive's employees weren't making the federal minimum wage because the company forced workers to clock out when on short breaks. The Fair Labor Standards Act doesn't require every employer to offer employees personal breaks, but if they do, they must compensate during them.
"I think it's the rare employer who doesn't allow its employees to go to the bathroom," Adam Welsh, a senior trial attorney at the U.S. Department of Labor's Philadelphia office told Philly.com. "No worker should have to face the choice: Do I take a bathroom break, or do I get paid?"
No Honest Intention
U.S. District Judge L. Felipe Restrepo was sympathetic to the workers' plight and found that Progressive had violated federal minimum wage and recordkeeping regulations, and made no good faith effort to comply with the law:
"Defendants are unable to demonstrate that they had an honest intention to ascertain and follow the dictates of the FLSA, so they have failed to meet their plain and substantial burden of proving an exception to the otherwise mandatory award of liquidated damages. The Secretary's motion for summary judgment with respect to liquidated damages will be granted, and liquidated damages will be awarded in an amount equal to the yet-to-be-determined back wage compensation award."
The exact amount of that award has yet to be determined, with Welsh speculating that the amount could increase since Progressive still hasn't complied with the law.
You can read the decision in full here:
United U.S. Department of Labor v. American Future Systems, Inc.: Memorandum and Order by FindLaw
You Don't Have To Solve This on Your Own – Get a Lawyer's Help
Meeting with a lawyer can help you understand your options and how to best protect your rights. Visit our attorney directory to find a lawyer near you who can help.
Or contact an attorney near you:
Content For You