Pentagon in Contempt of Court for Failure to Videotape Detainee's Testimony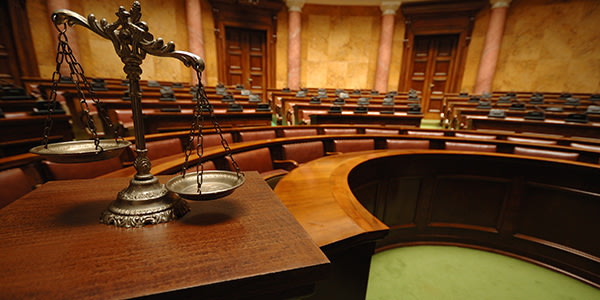 A federal judge threw the book at the U.S. Department of Defense today by holding it in civil contempt over the Pentagon's failure to comply with a court order this summer requiring it to videotape Guantanamo Bay detainee Mohammed Al-Adahi.
Judge Gladys Kessler explained that she wanted to send a message to "deter future non-compliance with court orders," and give the public access to detainee trials.
So what did she order the federal government to do?
In a slap on the wrists, she ordered the Pentagon to provide a transcript of al-Adahi's testimony on the court's
Gitmo trials website.
Why did Judge Kessler order that the detainee's testimony be testimony videotaped?
She wanted to "afford the public and the press an opportunity to observe the greatest possible portion of [al-Adahi]'s] testimony."
Kessler explained that:
There is intense national and international interest in the conduct of these proceedings, as the reading of any major newspaper demonstrates. The purpose of the Court's Order requiring the Government to videotape Petitioner's testimony was to ensure the maximum amount of public accessibility to the judicial process. By requiring the Government to videotape Petitioner's direct testimony and cross-examination, and then make it public after classification review, the Court sought to ensure that the public would have an opportunity to observe as much of the testimony as possible.

You can read the court's decision here:
What did the U.S. government allege al-Adahi did in Afghanistan before he was arrested by Pakistani authorities "in the company of individuals rumored to be part of the Taliban"?
The U.S. contended, in part, that al-Adahi:
"...was part of the inner circle of the enemy organization of al-Qaida."
Met with Osama bin Laden;
Had many family connections to bin Laden, including one by marriage
Served as a bodyguard for bin Laden;
Trained at al Qaeda's al Farouq terrorist training camp in Afghanistan;
Stayed at an al-Qaida guesthouse
But in an August 2009 written court ruling, Judge Kessler rejected many of the Pentagon's claims about al-Adahi. She concluded that "his conduct after training at [al Qaeda's] Al Farouq does not demonstrate that al-Adahi took any affirmative steps to align himself with al-Qaida."
Kessler also ruled that much of the government's evidence against al-Adahi did "not constitute actual, reliable evidence that would justify the Government's detention of this man."
You can read the Memorandum Opinion here:
For these and other reasons, she granted his petition for habeas corpus.
Related Resources:
You Don't Have To Solve This on Your Own – Get a Lawyer's Help
Meeting with a lawyer can help you understand your options and how to best protect your rights. Visit our attorney directory to find a lawyer near you who can help.
Or contact an attorney near you: