Phony Pot Farm Financing Plot Prompts Federal Fraud Charges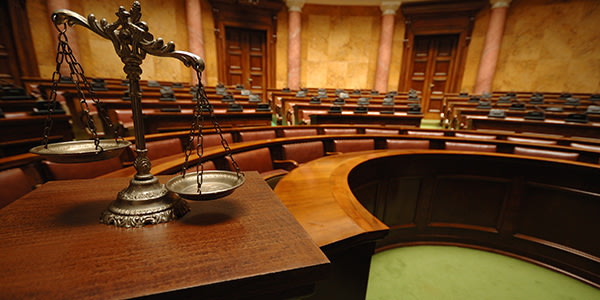 Remember that time you thought you bought some weed from that shady kid in high school, but it turned out to be oregano? Or scored some dank nugs late night on Haight Street, but got home to find out it was just balled up pieces of the yellow pages rubbed in the grass? This is just like that, only with more money.
Michael Cone's Greenview Investment Partners took in $3.3 million "to purportedly finance cannabis-related businesses and promising investors massive returns." Only there were no cannabiz investments -- just Rolex watches, a 2017 Bentley Flying Spur, and a 2015 Rolls Royce Wraith, according to a criminal complaint alleging Cone and Greenview of multiple violations of federal securities laws. You can see the complaint below:
"Did Not Generate Any Returns"
The Securities and Exchange Commission claims Cone concealed his involvement in the company (for reasons that will become clear) and inflated Greenview's expertise in pot farm funding:
Greenview had no such track record of operations or investment success, and no basis for promising such returns. Greenview's operations were limited to the eight-month duration of the offering fraud, and it did not generate any returns from investing in cannabis businesses. Worse, Cone and Greenview misused or misappropriated a significant portion of the investor proceeds. Cone took hundreds of thousands of dollars in cash for his personal use, including purchasing multiple luxury cars. Additionally, Cone and Greenview used a substantial portion of the remaining funds to pay purported returns to prior investors.
But it's not as if the outfit never invested in a marijuana venture. "Greenview only made a single investment of $400,000 in a cannabis company," according to the complaint. "By March 2018, however, that cannabis company, which was not listed on a national exchange, had yet to harvest a crop or make any payments to Greenview."
"Was Arrested and Pled Guilty to Multiple Crimes"
Cone used an alias, "Brian Gwinn" as the face of the fraudulent scheme, and even plagiarized executive bios online and paid to publish promotional releases "to perpetuate the falsehood that 'Brian Gwinn' was a real person and an expert investor in the cannabis industry." Why go to all that trouble? "Cone was arrested and pled guilty to multiple crimes," the SEC discovered, "including felony delivery of marijuana, theft, DUI, and misdemeanor forgery and assault." Can't have potential investors finding that out on their own.
In this case, Cone has been charged with three violations of Securities Act prohibition on the sale of unregistered securities and antifraud provisions. Here is the full criminal complaint:
SEC v Cone Phony Pot Farm by on Scribd
You Don't Have To Solve This on Your Own – Get a Lawyer's Help
Meeting with a lawyer can help you understand your options and how to best protect your rights. Visit our attorney directory to find a lawyer near you who can help.
Or contact an attorney near you: