'Pioneer' Prof Sues Lyft for Patent Infringement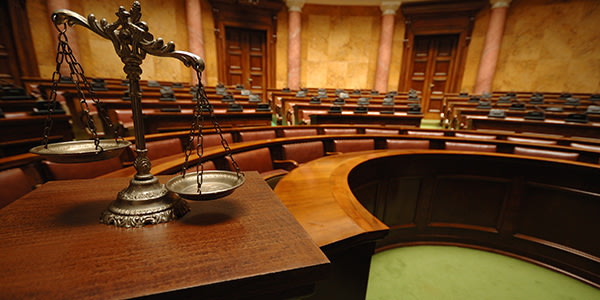 So, did the popular ridesharing app *ahem* "Lyft" this professor's invention? Retired Georgia Institute of Technology engineering professor Stephen Dickerson is suing the billion-dollar platform, claiming he came up with the idea of integrating cellphones, GPS technology, and automated billing back in 1999.
"The core of [Lyft's] business model is the transportation system of Prof. Dickerson's invention," his lawsuit alleges, "without that system, Lyft literally cannot operate." You can see the full legal filing below.
The System He Envisioned
Dickerson, a "pioneer in developing the radical idea" of ride sharing, claims he came up with his idea in response to "underserved communities" with limited access to public transportation:
His system integrated cell phones, the Global Positioning System, and automatic billing technology to allow a passenger who needed a ride to be connected to a driver with an empty seat who was going to the same destination. The system he envisioned would identify the passenger to the driver and vice versa, estimate connection and arrival times, and automatically bill the passenger in a safe and secure manner that required no cash to change hands. And he conceived of all of this at a time during which no major cellphone manufacturer had yet integrated GPS technology into any commercially available cellphones, and certainly no cellphones allowed for automatic billing for anything other than cellphone calls.
Because he was a professor at Georgia Tech at the time, his patent (U.S. Patent No. 6,697,730, issued in 2004) was assigned to the school. "The Georgia Tech Research Corporation licensed the '730 Patent," Dickerson claims, "but made no effort to enforce it against any infringing parties during the time that it held the patent by assignment."
Egregious Infringement
Dickerson regained control of the patent in 2018, after his retirement and five years after Lyft came onto the scene. And he says Lyft has been infringing on his patent since its inception. "Throughout its existence, it has egregiously infringed the '730 Patent without paying any compensation to Prof. Dickerson, despite earning up to $1 billion in annual revenue," the suit claims. "Prof. Dickerson seeks that compensation through this lawsuit."
The entire lawsuit, with descriptions of Dickerson's patent and Lyft's operations, is below:
RideApp v Lyft Complaint by FindLaw on Scribd
You Don't Have To Solve This on Your Own – Get a Lawyer's Help
Meeting with a lawyer can help you understand your options and how to best protect your rights. Visit our attorney directory to find a lawyer near you who can help.
Or contact an attorney near you: