Plaxico Burress Goes Directly to Jail for 2-Year N.Y. Prison Sentence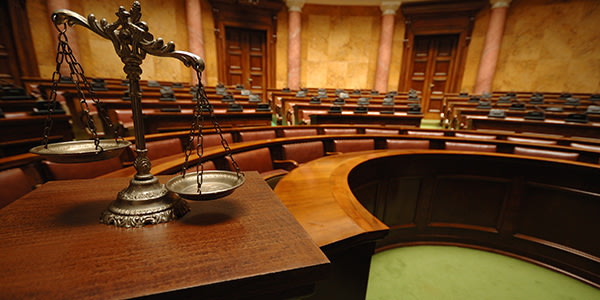 Plaxico Burress, the ex-N.Y. Giants wide receiver who pleaded guilty to weapons charges after a grand jury indicted him on gun possession and reckless endangerment charges in August.
Burress entered Manhattan Criminal Court carrying his 3-year-old son Elijah, with his wife Tiffany and criminal defense lawyer Benjamin Brafman at his side.
Burress' professional downfall began on November 29, 2008 when he accidentally shot himself with an unlicensed .40 caliber Glock semi-automatic pistol -- less than nine months after catching the Giants' game-winning touchdown in the team's Super Bowl XLII win against the New England Patriots.
Giants General Manager Jerry Reese said in April that the team "hung in there as long as we could" after they placed Burress on its 'reserve/non-football injury' list after he shot himself. The team effectively kept Burress out-of-the-picture to let legal events take their course.
With a slap on the wrists, the Giants fined Burress and gave him a four-game suspension for conduct detrimental to the team, resulting in some $1 million in fines and lost pay.
The real question is whether Burress will make the cut for any prison football team. Former Atlanta Falcons QB Michael Vick originally played on a football team at federal prison in Leavenworth, Kansas, but was subsequently sacked by his teammates and prison warden.
Leavenworth U.S. Prison Warden E.J. Gallegos said that "[t]he team had a meeting...and agreed that anyone who would abuse dogs has no place on a proud, dignified franchise such as the Tornados."
Will Burress make the cut in New York?
You can read Plaxico Burress' original indictment here:
Related Resources:
Tearful Burress Begins Serving Two-Year Sentence New York Times (Sept. 22, 2009)
Ex-NFL star Burress jailed for 2 years on gun charge Reuters (Sept. 22, 2009)
Plaxico Pleads Guilty, Gets 2-Year Prison Sentence, Newsday (Aug. 20, 2009)
Burress Pleads Guilty in Weapons Case, The New York Times (Aug. 20, 2009)
Manhattan D.A.'s press release, (Aug. 3, 2009)
Plaxico Burress, N.Y. Giants Wide Receiver, Indicted on Gun Charges, FindLaw (Aug. 3, 2009)
Guns seized in search of NFL Player's home, CNN (Dec. 24, 2008)
N.Y. Giant's Profile of the Former Wide Receiver Burress
You Don't Have To Solve This on Your Own – Get a Lawyer's Help
Meeting with a lawyer can help you understand your options and how to best protect your rights. Visit our attorney directory to find a lawyer near you who can help.
Or contact an attorney near you: