Police Can't Use Knife to Cut Drugs Off a Suspect's Penis: 4th Cir.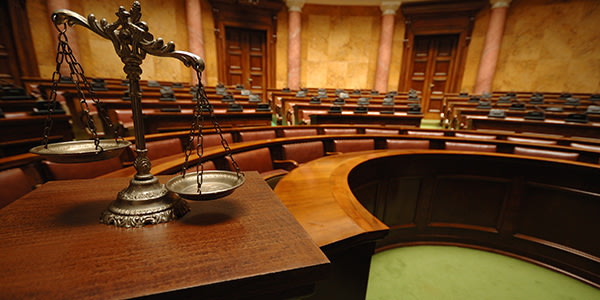 Joseph Edwards is one lucky man, and not because the 4th Circuit has agreed to suppress evidence related to his drug conviction.
During a 2009 arrest, Baltimore police cut a plastic baggie full of drugs off of Edwards' penis. Outside. With a knife. In the dark. Without a flashlight.
He wasn't hurt, but the court determined that a knife to the groin posed a "significant and unnecessary risk of injury." The search was thus ruled unreasonable under the 4th Amendment.
Officers actually had a warrant for Joseph Edwards' arrest, according to the court's opinion. He was wanted in connection with an armed domestic assault, which is why police searched his body for a weapon.
Though they felt nothing, police still pulled Edwards' underwear and pants away from his body. They then used a flashlight to take a look around. That's when the officers saw a plastic baggie tied in a knot around his penis.
Two officers held Edwards while a third donned a pair of gloves and used a knife to cut the baggie off of his penis.
Sexually invasive searches such as this are only valid when the need for the search outweighs a suspect's personal rights. Courts consider the place, the scope of the search, the manner in which it was carried out, and the justification.
Though the location of the search factored into the court's ruling, it was the unjustifiable risk to Edwards' manhood that enraged the court. The officers could have responded in a less dangerous way, such as untying the baggie. They could have torn it, or as the court suggests, called for scissors.
But they didn't. They chose to cut the baggie off of Joseph Edwards' penis. And for that reason, the evidence has been tossed out.
Related Resources:
You Don't Have To Solve This on Your Own – Get a Lawyer's Help
Meeting with a lawyer can help you understand your options and how to best protect your rights. Visit our attorney directory to find a lawyer near you who can help.
Or contact an attorney near you: