Powerball Jackpot Winner Wins Anonymity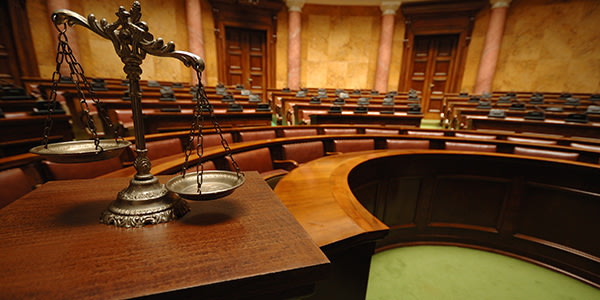 Many people dream about winning the lottery. They think of all the things they would buy, the good they could do, and how they would spend their time. What they probably don't think about is how everyone knowing that you won the lottery could actually have a negative impact on your life.
The winner of the $560 million dollar Powerball jackpot did actually realize the negative impact that comes with making your lottery win public, and requested to remain anonymous. Lucky for the New Hampshire woman, the judge in her case agreed, ruling that she can remain anonymous because her "right to privacy outweighs public interests."
The Battle to Remain an Anonymous Jackpot Winner
The winner of the Powerball Jackpot -- identified as Jane Doe in her complaint -- said that she was in a panic upon hearing the winning numbers on January 6th. She signed the back of her ticket with her name, address, and phone number as per the instructions on the New Hampshire Lottery Commission's website. However, she later learned from attorneys that under New Hampshire's Right to Know law, she would be treated as if she gave up her right to privacy. The commission informed Doe that if it received requests for her information, it would have to disclose records identifying Doe. The commission also said that if she tried to cross out her name on the Powerball ticket, the ticket would be invalidated.
The New Hampshire Lottery argued that providing anonymity to the jackpot winner would "erode trust in the lottery," but the judge wasn't swayed by this argument. In his ruling, Judge Temple said that the attorneys representing Doe and the market where the Powerball ticket was sold were already being pestered with requests for information about the winner.
In fact, even the market that sold the ticket, which received $75,000 for selling the ticket, has "been bombarded by money demands." The judge further noted: "The court has no doubts whatsoever that should Ms. Doe's identity be revealed, she will be subject to an alarming amount of harassment, solicitation, and other unwanted communications." The one identifying piece of information that the judge refused to keep anonymous was the winner's hometown.
Related Resources:
You Don't Have To Solve This on Your Own – Get a Lawyer's Help
Meeting with a lawyer can help you understand your options and how to best protect your rights. Visit our attorney directory to find a lawyer near you who can help.
Or contact an attorney near you: