Will NASA Employee Privacy Rights be Tested by the USSC?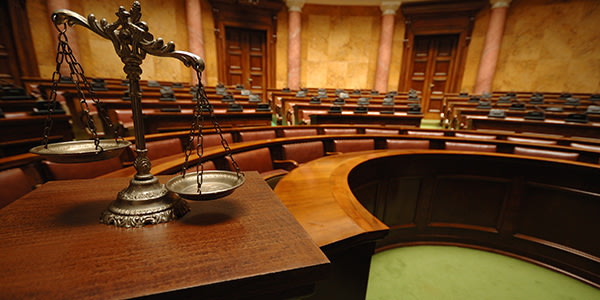 Way back in the dark ages, no not quite 1984, but August 2007, a band of intrepid engineers from the Jet Propulsion Labs in Pasadena, Ca, began their long journey to prevent the government from asking them... who they sleep with. Heard enough? Hopefully, so will the U.S. Supreme Court. Recently, government lawyers requested the Court take up this case regarding employee privacy rights and background checks.
In June, a three judge panel of the 9th Circuit Court of Appeals upheld a preliminary injunction halting the "new" background checks by NASA of its employees, first challenged as noted, back in '07. A divided court declined to hear the case.
This case, Nelson v. NASA, first began under the Bush administration's push for a uniform identification system in the wake of post 9/11 security crackdowns. In order to receive their new badges, employees had to endure a background check that included some extensive questioning. In his dissenting opinion in June, 9th Circuit Court Judge Andrew J. Kleinfeld felt that such background checks were commonplace and now instituted by every company from clothing stores to "espresso carts." And really, shouldn't we allow "...as much inquiry for hiring a Jet Propulsion Lab engineer as a barista," the judge wondered.
But it's doubtful whether your favorite coffee bar checked on the private life of it's employees with quite such vigor. In it's report of December 7, the New York Times wrote that a document on an internal Lab website stated employees could be considered unsuitable if evidence turned up of drug or alcohol use... "loitering, homosexuality, illegal gambling, mutilation of public records," "indecent proposal," "black market activities (nonprofit)," "carnal knowledge" and "sodomy." The document is available on a Web site about the suit created by the plaintiffs.
Really, who knew that engineers had that much fun?
In addition to this rather breathtaking invasion of privacy, the case holds even more legal delicacies. In his own dissent, Chief Judge Alex Kozinski brought in one of the more imaginative metaphors currently being applied to privacy law. According to his opinion, the appeals courts are wandering unaided in this area of privacy law and need guidance from the High Court. Judge Kozinski writes, "we have a grab bag of cases on specific issues, but no theory as to what this right (if it exists) is all about. It's a bit like building a dinosaur from a jawbone or a skull fragment, and the result looks more like a turducken." Clearly, the Judge is familiar with the southern Thanksgiving delicacy which involves shoving a chicken into a duck into a turkey.
This case has it all ladies and gentlemen: sex, drugs and, if not rock 'n roll, a bit of good food.
Related Resources:
You Don't Have To Solve This on Your Own – Get a Lawyer's Help
Meeting with a lawyer can help you understand your options and how to best protect your rights. Visit our attorney directory to find a lawyer near you who can help.
Or contact an attorney near you:
Content For You