Red-Light Camera Tickets in 2 Fla. Cities Invalid Pre-2010: Court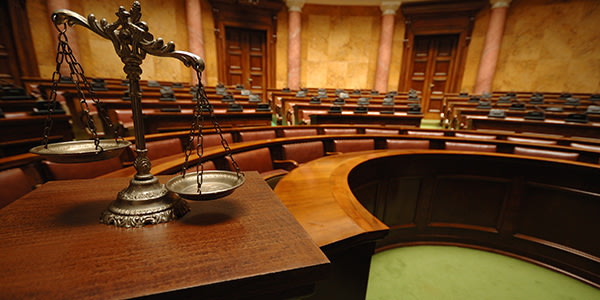 Red-light camera tickets have been dealt a blow in Florida's Supreme Court, after a ruling that some drivers may qualify for refunds for tickets issued before a 2010 state law.
Florida's High Court's ruling focused on two cities in the Sunshine State where red-light programs were established from 2008 to 2010, Reuters reports. These cities' programs for red-light tickets were struck down because they clashed with state law, entitling some residents to refunds.
Which drivers may be owed a refund, and is this another legal blow for red-light cameras?
Local Laws Pre-empted by State Law
On July 1, 2010, the Mark Wandall Traffic Safety Act became effective in Florida, regulating how cities and counties could go about instituting red-light cameras. Both the cities of Aventura and Orlando had passed ordinances prior to the 2010 state law, which conflicted with the new state law.
The cities argued that the Florida law left the cities the authority to regulate streets and highways "within the reasonable exercise of the police power" -- the right of state or local governments to make laws and regulations for the benefit of their communities. Most city ordinances fall within this police power, but the Florida Supreme Court found this power didn't extend to red-light camera laws.
Since the state created uniform traffic laws for the entire state, it pre-empted the cities in their creation of any new laws for punishment of traffic violations. Because the red-light camera ordinances in both cities conflicted with the normal resolution of a red-light violation, they were ruled invalid.
A similar case was decided by a Missouri court, determining that the conflict between state and local laws was enough to invalidate the local ordinance governing red-light camera tickets.
So Who's Going to Get a Refund?
The Florida Supreme Court's ruling only directly addressed ticketing ordinances in Orlando and Aventura, although its reasoning may be applied to pre-2010 red-light programs throughout the state.
Attorneys on both sides still have to duke it out over the return of red-light ticket fines during this pre-2010 period, which may result in a refund for some ticketed drivers. Lawyer Mayanne Downs told The Associated Press that Orlando would "have to return about $100,000" in fines to drivers who disputed their tickets.
All the more reason to keep fighting red-light camera tickets.
Related Resources:
You Don't Have To Solve This on Your Own – Get a Lawyer's Help
Meeting with a lawyer can help you understand your options and how to best protect your rights. Visit our attorney directory to find a lawyer near you who can help.
Or contact an attorney near you: