Rerouting Your Spouse's Email Could Violate Wiretap Act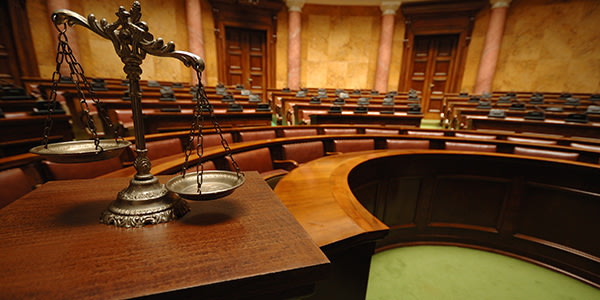 Divorce proceedings are prone to getting nasty, and Paula and Barry Epstein's divorce appears to be no exception. Paula accused Barry of "serial infidelity," and when Barry's attorney demanded proof, Paula's lawyer turned over dozens of emails from Barry to several women not named Paula Epstein. Believing that Paula must've been forwarding his emails to her address, he sued her (and her attorney) under the federal Wiretapping and Electronic Surveillance Act.
And according to the 7th U.S. Circuit Court of Appeals, auto-forwarding your husband's emails to your address might violate the federal Wiretap Act even if "Congress probably didn't anticipate its use as a tactical weapon in a divorce proceeding."
Spousal Surveillance
The soon-to-be former Mrs. Epstein tried to dismiss her husband's suit, but the Chicago-based 7th Circuit will allow it to proceed, saying the "allegations against Paula ... technically fall within the language of the act." The problem for Mr. Epstein moving forward will be proving not whether the emails were intercepted, but when the emails were intercepted. The Wiretap Act "covers only contemporaneous interceptions," according to the court, so if Paula and her attorney can demonstrate that the emails were discovered long after they were sent and received, it may not be illegal.
Paula's attorney, Jay Frank, had an easier time getting the case against him tossed out, as the court noted the "lawyer can't be liable for disclosing Barry's own emails to him in response to his own discovery request." (Italics in original.)
Legal Limits?
But more interesting was Judge Richard Posner's concurrence, noting that adultery is illegal in Illinois and wondering whether the federal law was meant to address her particular brand of spying:
Her husband's suit under the Federal Wiretap Act is more than a pure waste of judicial resources: It is a suit seeking a reward for concealing criminal activity ... Had the issue been raised in the litigation, I would vote to interpret the Act as being inapplicable to--and therefore failing to create a remedy for--wiretaps intended, and reasonably likely, to obtain evidence of crime, as in this case, in which the plaintiff invoked the Act in an effort to hide evidence of his adultery from his wife.
Despite Posner's appearance to only contemplate aloud "whether the Act should be thought applicable to such an invasion of privacy," no part of the Act discusses the aggrieved party's reason for suing under it, the reason for the illegal wiretap, or the content of the communication.
Related Resources:
You Don't Have To Solve This on Your Own – Get a Lawyer's Help
Meeting with a lawyer can help you understand your options and how to best protect your rights. Visit our attorney directory to find a lawyer near you who can help.
Or contact an attorney near you: